SAVOR SUMMER @ WOODS RESTAURANT, MARTHA'S VINEYARD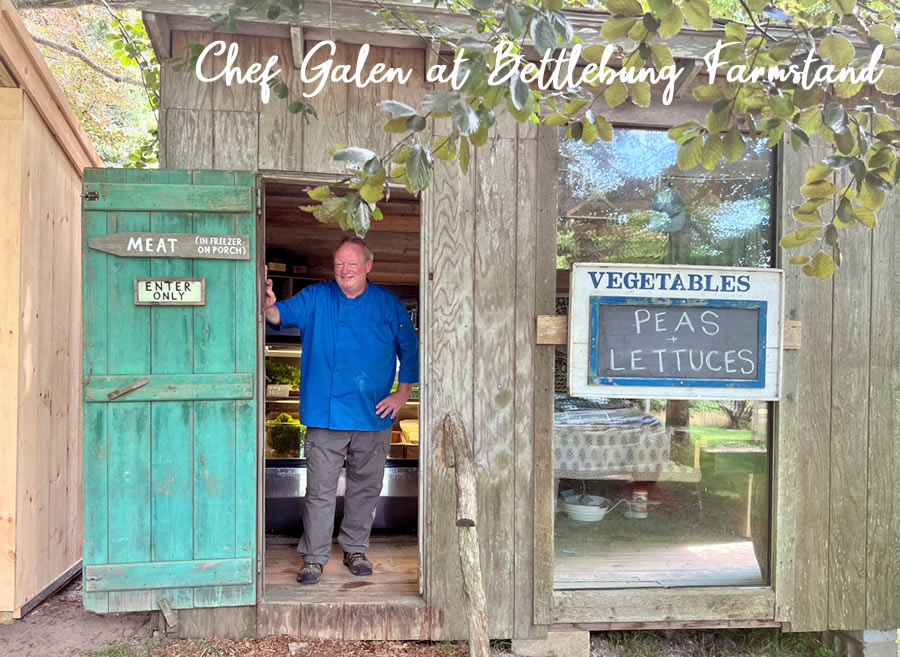 An unforgettable dining experience!
A new owner. A new chef. Commitment to excellence and hospitality.
Open every day. First seating 5pm. Last seating 9pm.
Reservations are recommended: 508-422-8051 (Online here)
Come dine outdoors in our English Garden
July brings us outdoors into our very special English Garden at Lambert's Cove Inn & Resort. Our Woods Restaurant offers the opportunity to dine in our garden setting while being serenaded by birdsong. This month, we'll also introduce acoustic guitar accompaniment by our friend Michael Haydn (also our chef's guitar teacher!) Please see our menu and watch our website for updates about outdoor musical accompaniment.

Featured Farm Partner, Beetlebung Farm, Chilmark
Our chef, Galen, and his wife, Bridget, attend the weekly farmers' market in West Tisbury religiously. A large part of our chef's culinary philosophy rests on the respect he holds for farmers and producers. Galen knows the flavors he aspires to are impossible without newly harvested, responsibly-raised ingredients.
Since arriving to the island in February, Galen and Bridget have worked to begin to develop partnerships with farms and farmers on the Vineyard, sourcing particular items from different farms—and he and Bridget are often out on the winding Vineyard roads searching for product for the evening meal.
One partner farm to Woods restaurant is Beetlebung Farm up-island in Chilmark. Beetlebung is a gorgeous, no-till, regenerative farm that strives, according to farmer Kate, to be responsible stewards of the land and to grow interesting varieties of veggies. She mentioned the Safari squash as an example. We are especially in love with their delicious head lettuces—which we use in our salads.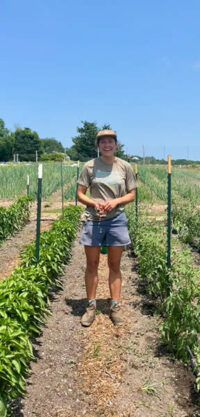 Farmer Kate @ Beetlebung Farm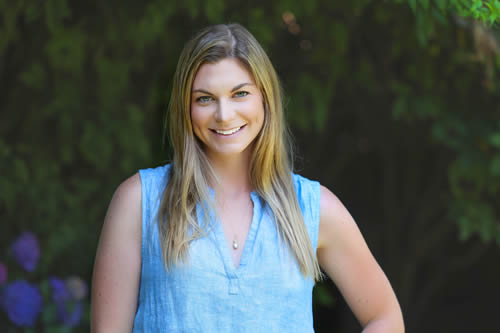 Meet Anna Diezemann, Woods Assistant Manager & Captain
After 23 years of summering with her family on East Chop, our Restaurant Assistant Manager and Captain, Anna, has decided to call the island her permanent home. Graduating in 2020 from Ithaca College with a business degree, she has decided to pursue a career focus in the hospitality industry. She brings her skills and island knowledge to the inn. Make a reservation at Woods or have a drink at our bar and experience the finest service she leads.

Goldilocks: Introducing our Wine of the Week to be featured on our recently reactivated Instagram and Facebook feeds
To celebrate our new wine list, we're featuring one wine each week on social media. Follow us on Instagram to learn about the week's featured wine and what we pair it with on our menu.
This week's wine is Liquid Farm, Chardonnay, 'Golden Slope,' Santa Rita Hills, California 2018, which we love paired with Chef Sampson's summer swordfish dish. Liquid Farm is a richly textured chardonnay that is intensely aromatic. Golden Slope is in reference to the Cote d'Or (golden slope) region of Burgundy where the incredibly famous (and extremely expensive) wines from the villages of Puligny and Chassagne Montrachet. It is a dead ringer for Chassagne, ripe apple, roasted lemon, candy pineapple, buttered apples and a killer texture from the oak. Santa Rita Hills is a very cool region which helps with the acidity to balance the weight.
The winemakers at Liquid Farm have endearingly nicknamed this wine "Goldilocks" because of her impeccable balance of richness and fresh acidity. She is "just right!!"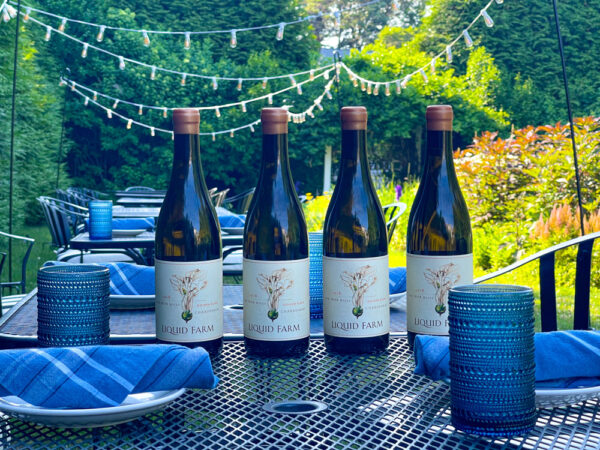 Introducing our Pastry Chef and Concierge & Events Coordinator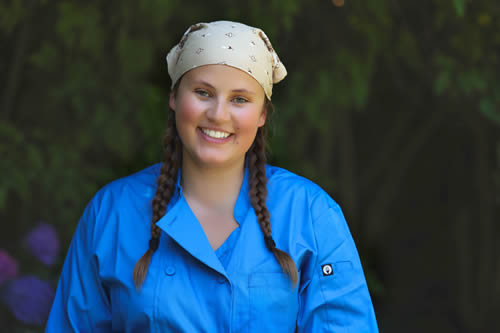 Ella Moyes, Our Pastry Chef
If you've eaten at Woods, you've probably sampled our new pastry chef's key lime tart. Or her orange-basil crème brulee—or her perfect flourless chocolate cake she serves with mint whipped cream made from fresh mint picked from our herb garden. If you've stayed with us, maybe you've been lucky enough to sample her scones or her cookies—or her signature lavender shortbreads that are very special amenities for our inn guests. Ella is a recent graduate of University of Massachusetts, Amherst, where she designed her own major of social entrepreneurship. She is a wonderfully talented and caring young woman, and we are lucky to have her.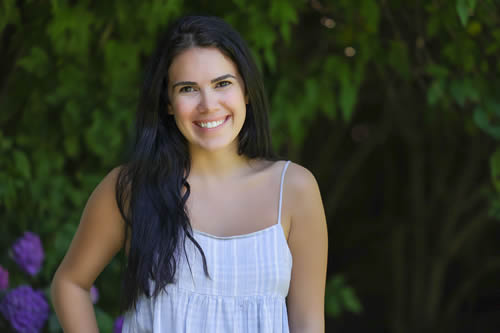 Molly Davis, Concierge and Events Coordinator
Molly came to the Vineyard from Nashville, Tennessee. She is a recent graduate of Middle Tennessee State University, where she studied Communications. Molly is our friendly and knowledgeable face at the front desk, and she also works behind the scenes to make sure the inn looks its best and that events at the inn proceed flawlessly. Molly's elegance, attention to detail, and hospitality are integral to Lambert's Cove Inn. We hope you'll be in touch with her soon to plan a special event or to come stay at the inn and enjoy the peaceful respite that the inn and her grounds offer.
Sommelier Jenn Knowles curates lovely new wine list for Woods Restaurant.
Summertime brings a beautiful new wine list to Woods. Curated by our friend and mentor, Sommelier Jenn Knowles, the wine list is balanced and intriguing—and so singular to the Martha's Vineyard food scene.
Jenn's wine choices—both old and new world—pair magically with the rustic, flavorful cuisine created by our chef, Galen Sampson. Like Chef Sampson, Jenn has been in the hospitality industry for 30 years. An Advanced level sommelier with the Court of Master Sommeliers, Jenn espouses the philosophy of generosity and enthusiasm that Woods shares—we've had so much fun working on the wine list with her.