Welcome to Lambert's Cove Inn & Resort, Martha's Vineyard
Set on an eight-acre farm in West Tisbury on Martha's Vineyard, Lambert's Cove Inn is a boutique resort that offers overnight lodging, fine dining, a swimming pool, lawn games, complimentary bicycles and access to the most beautiful private beach on the island, Lambert's Cove Beach.
This enchanted property, that was originally a working farm, circa 1790, is a retreat for solo travelers, a romantic escape for couples, and a haven for digital nomads. Our Martha's Vineyard property is a popular venue for weddings and group events. We offer the only wedding ceremony space of its kind on the island, the English Garden marries rustic New England charm with British elegance.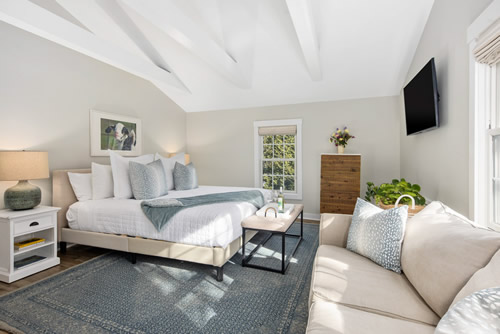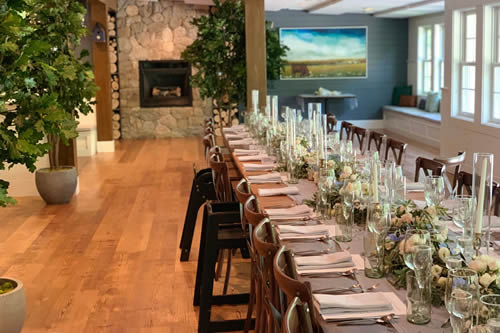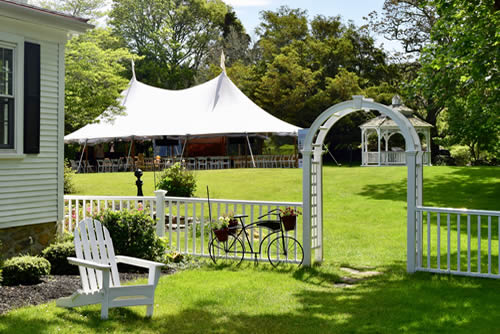 "Much more than a Bed & Breakfast …" ~ New York Times, Escapes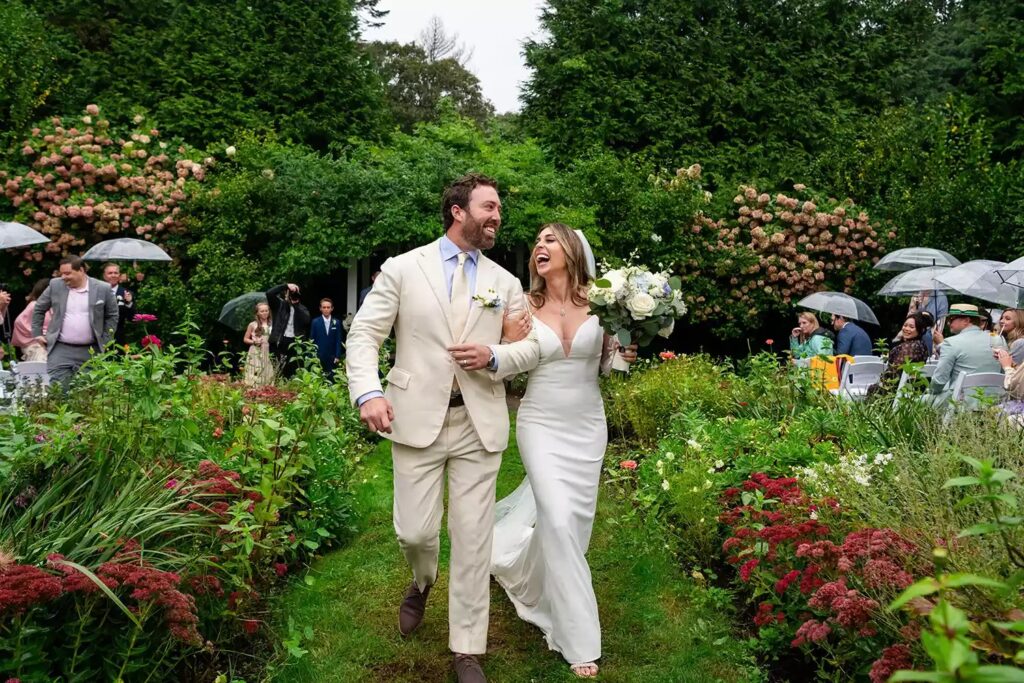 PEOPLE MAGAZINE FEATURES LAMBERT'S COVE INN & RESORT
Doris Day's Grandson Ryan Melcher Marries Brittney Giammanco in Massachusetts Wedding (Exclusive)
"Everybody that left called in the morning pretty much, virtually everybody, or texted, and said, 'That was the best wedding we've ever been to,'" Melcher says, adding there were friends and family 'from all different walks of life, from all periods of life' for their special day." ~ Published October 13, 2023 (photo: David Welch)
Best of Boston ~ BOSTON MAGAZINE
Best Inn, Martha's Vineyard
Lambert's Cove Inn & Restaurant
"If you want a real island retreat, head to the north side, take a quiet road through the woods, and book yourself into a room at the idyllic Lambert's Cove Inn. You can stay in either the main building—a converted 1790 farmhouse decked out in English-country period style—or the carriage house, where many rooms have their own private porch."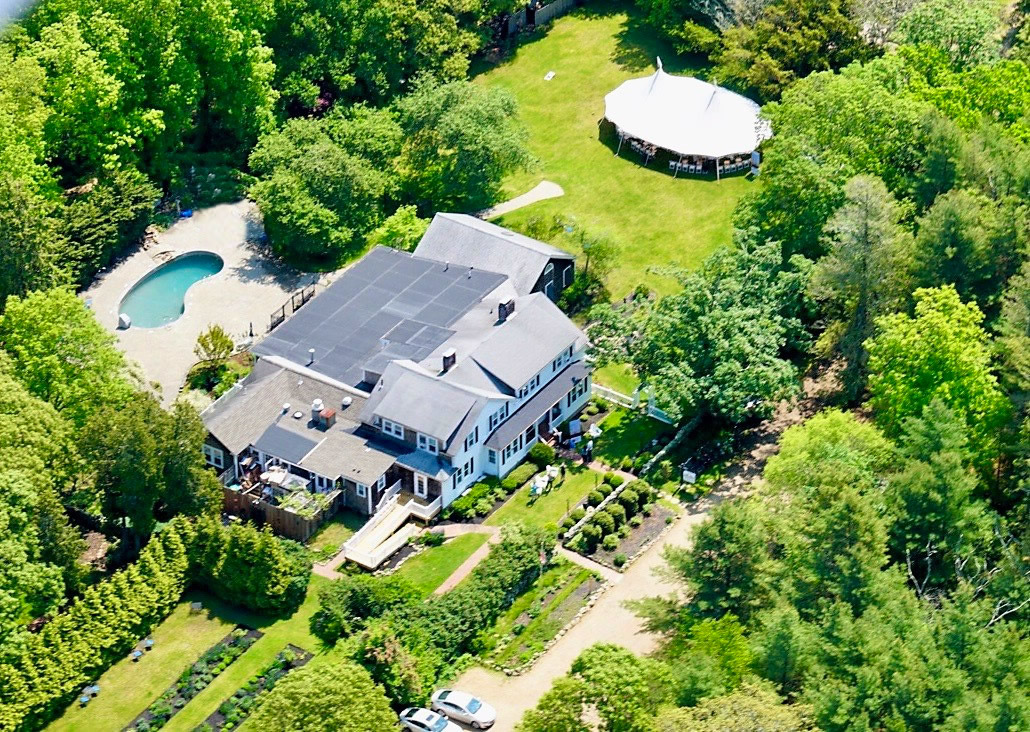 STAY THE NIGHT
Fifteen rooms are spread across three buildings, offering accommodations that are "just right" for each of our guests. Rooms have queen or king-size bed options, some with pull-out sofas or screened-in porches, decks, and patios. Look out your window upon the alpaca farm, rolling Great Lawn, or our romantic English Garden. You'll find nothing else quite like Lambert's Cove Inn & Resort.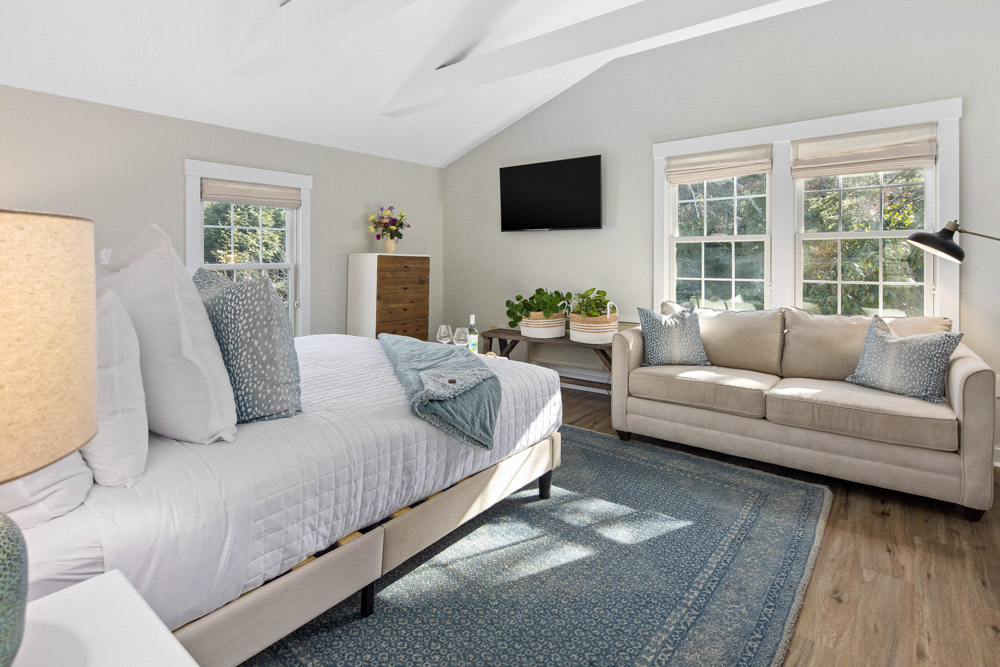 DINE AT WOODS
Be delighted by the tastes and hospitality of our remarkable restaurant. With the change in ownership, Woods is an all new culinary adventure on the Island. The space is welcoming and hip. The vibe is coastal chic + modern farmhouse … elegance tempered by whimsical décor. And the menu? Diverse and delicious. Whether you are dining alone, as a couple or with a party of friends or family, be assured that the service and cuisine will deliver a memorable experience … that will most certainly encourage you to return again and again.
YOUR SPECIAL DAY
Lambert's Cove Inn is a wedding venue immersed in an eight-acre wooded boutique resort that features lush and colorful gardens, a beautifully appointed inn, and a world-class restaurant. This gorgeous setting offers a fairytale atmosphere under an endless blue sky. Blending idyllic scenery with luxurious facilities, couples can have their dream Martha's Vineyard wedding and reception in our romantic setting.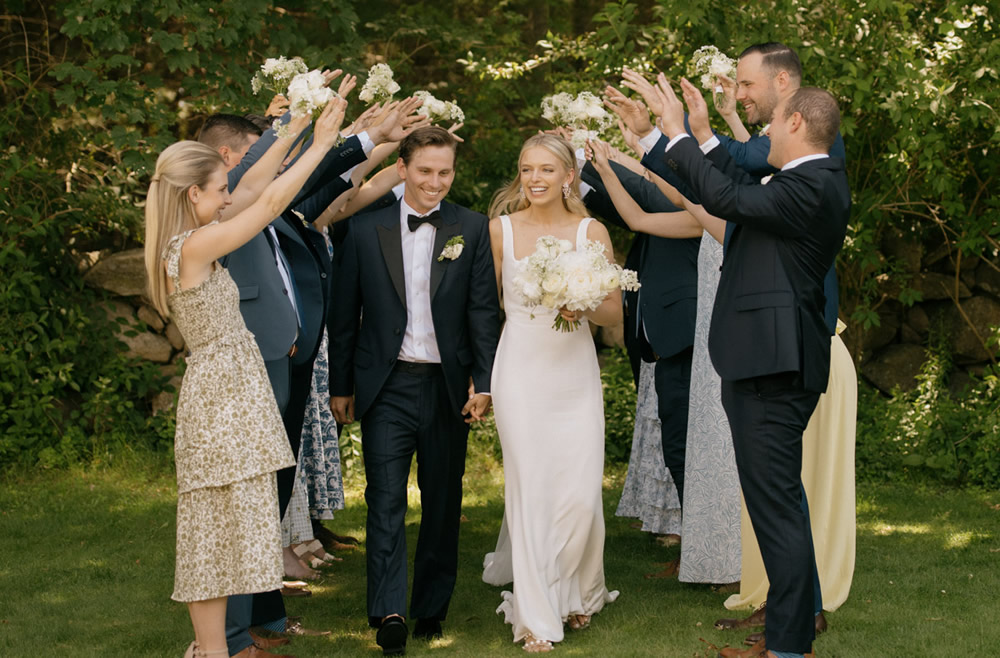 HAVING FUN
What to do starts with access to private Lambert's Cove Beach, a stunning beach hidden from the tourist crowds. From there, our location tucked in the woods of pastoral West Tisbury but just five miles from Vineyard Haven means your escape never leaves you far from town.
Looking for other things to do on Martha's Vineyard? A visit to our "Activities" page can help you plan ahead for the very best things to do on the island.
And if you don't want to leave the property, no problem. There's plenty to do … or not do when staying at Lambert's Cove Inn & Resort.