Events: Retreats, Reunions, Group Celebrations
Think of our eight-acre inn and resort as the backdrop for your Martha's Vineyard family reunion, group retreat, or corporate event. Our gorgeous, seasonal gardens, world-class restaurant, stylish accommodations, and attentive staff can help you create the perfect group gathering and memories that will last a lifetime.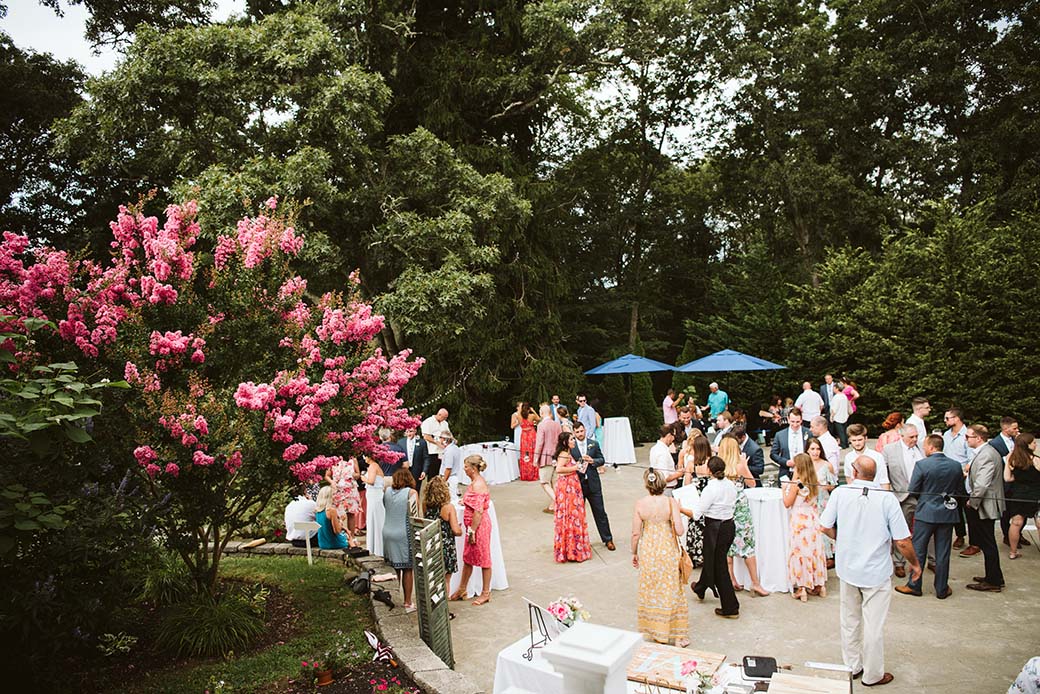 GROUP GATHERINGS
Personal and Group get Togethers with Accommodations. Consider holding a yoga or wellness retreat, a family reunion, or a group celebration at the inn. When you book the inn's 15 rooms, all three buildings and the gardens and grounds are exclusively yours. Our talented culinary team prepares your meals with fresh ingredients sourced from the island whenever possible. Our hospitality team can help you develop and execute activity itineraries that will allow your guests to fully enjoy the Vineyard Experience. We've hosted intimate and grand scale weekends celebrating graduations and milestone birthdays. We've also hosted wholesome wellness and yoga retreats.
INTIMATE PRIVATE DINING EVENTS
Our popular and top-rated Woods restaurant and the Forest Room, our private dining room, offer flexible and beautiful spaces for celebratory or corporate brunches, lunches and dinners. Our private dining room can accommodate up to 15 people for a smaller dinner or reception. The entire restaurant can seat up to 70 people. We've designed menus and experiences to honor milestone birthdays and anniversaries and celebrations of life. We've also provided delicious menus and private space for corporate meetings.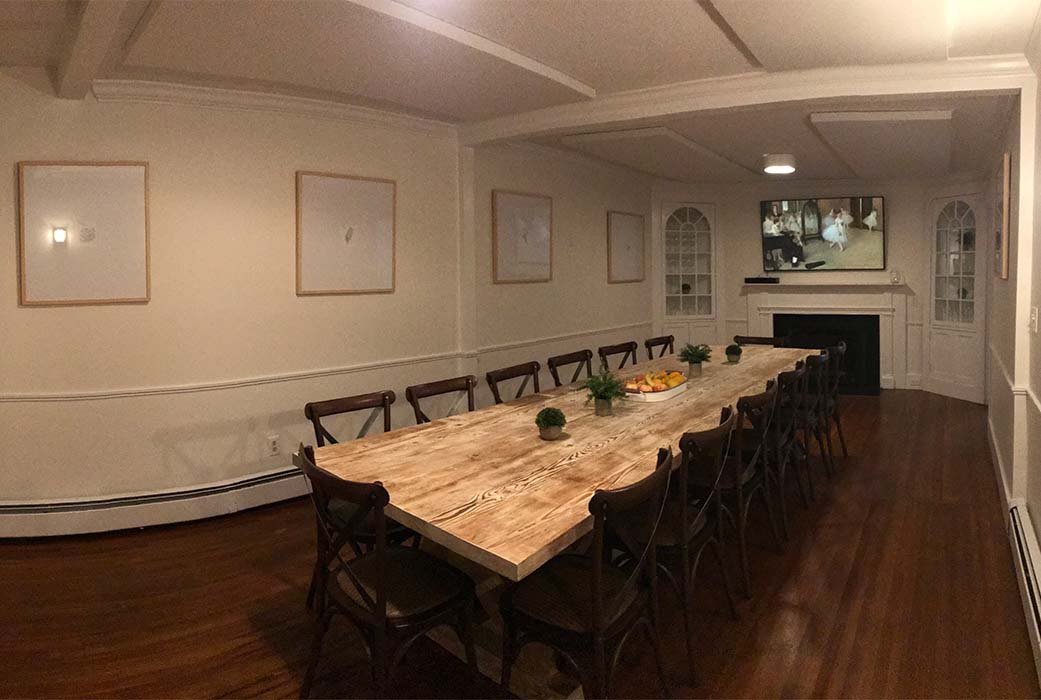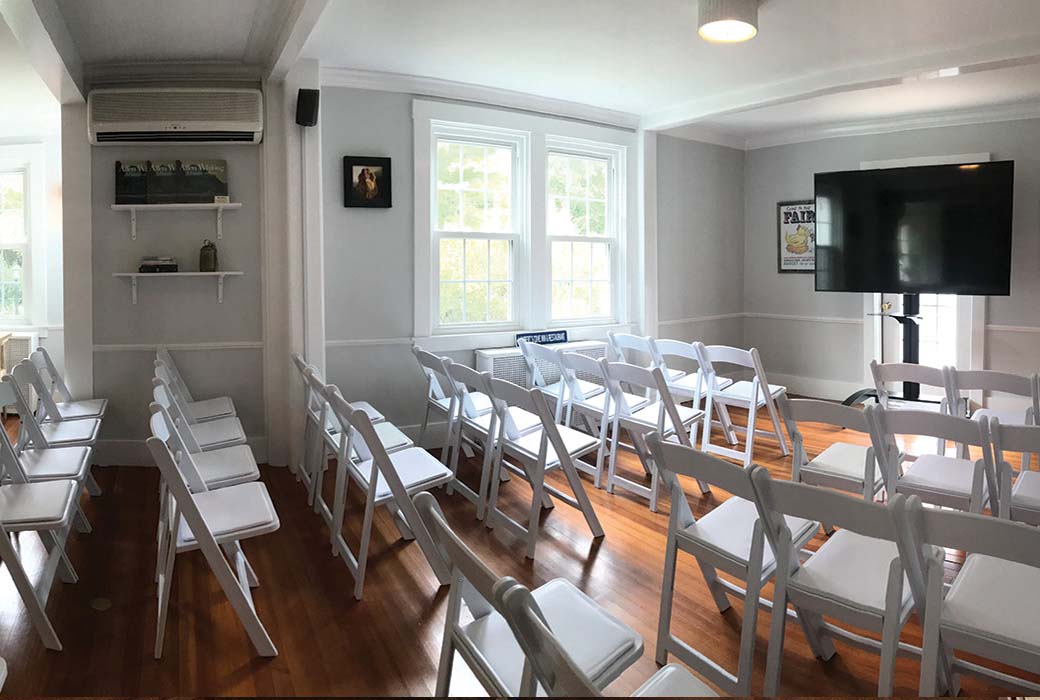 Mouse over photo to change view.
STRESS-FREE PRODUCTIVITY FOR CORPORATE RETREATS
Board members, team building retreats, strategy sessions, intimate conferences – when you book our 15 rooms you will enjoy exclusive use of all three buildings and the grounds. We offer a presentation room and private Board Room, healthy meals prepared by our talented culinary team. Our friendly and skilled staff will always be available to ensure you have everything you need to focus on your goals.