Weddings, Retreats, Corporate Events
Think of our eight-acre inn and resort as the backdrop for your Martha's Vineyard elopement, small wedding, family reunion, group retreat or corporate event. Our exquisite gardens, world-class restaurant, stylish accommodations, and attentive staff can help you create the perfect event and the beautiful memories that will last a lifetime.
ELOPEMENTS & SMALL WEDDINGS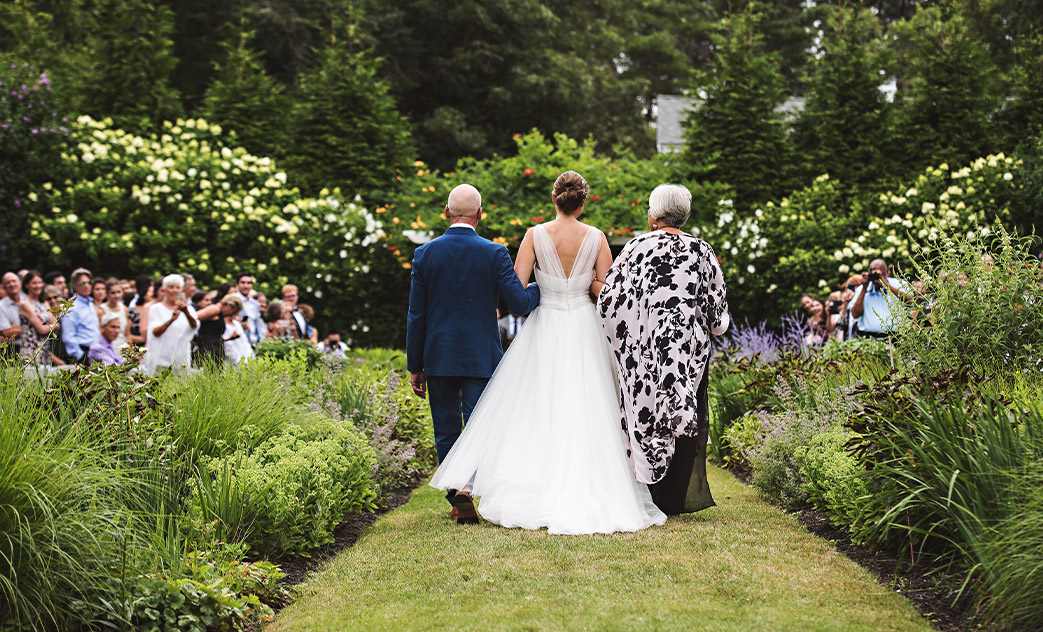 CEREMONIES IN THE ENGLISH GARDEN
The only wedding ceremony space of its kind on the island, the English Garden marries rustic New England charm with British elegance. The ceremony takes place underneath an ivy-covered white pergola at the head of a natural aisle bordered by bright, blooming flowers. The entire area is surrounded by tall hedges that create a sense of privacy and intimacy for you and up to 50 guests.
OUTDOOR AND INDOOR RECEPTIONS
Guests convene on the Great Lawn with tented seating, offering a simple and beautiful setting for the wedding reception. Our lawn easily accommodates small weddings and there's still plenty of room for your guests to mingle on the grass or in the gazebo. Smaller weddings or elopements can also be celebrated indoors at our restaurant, Woods.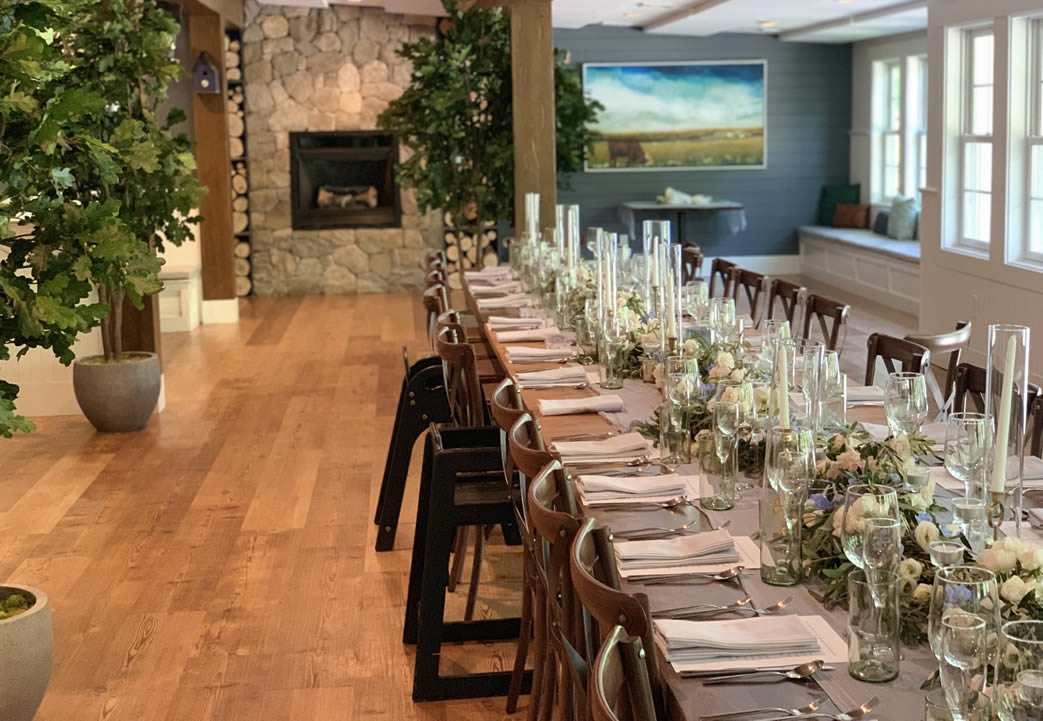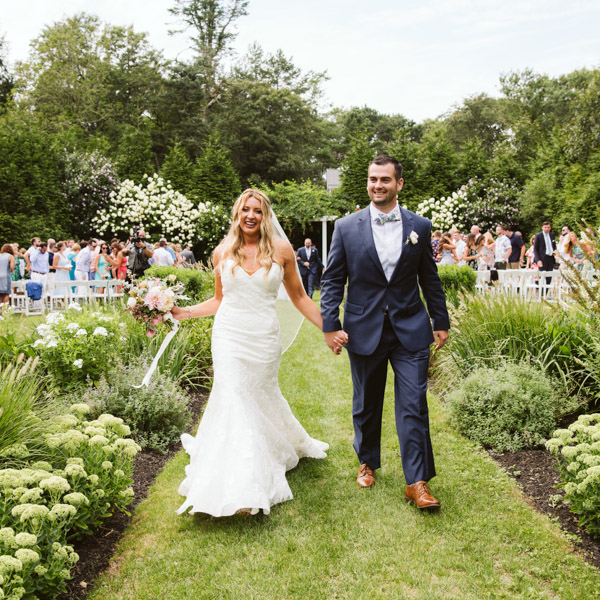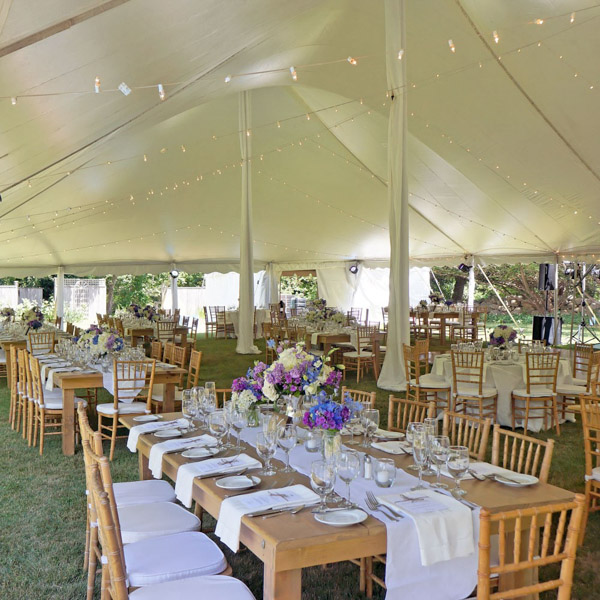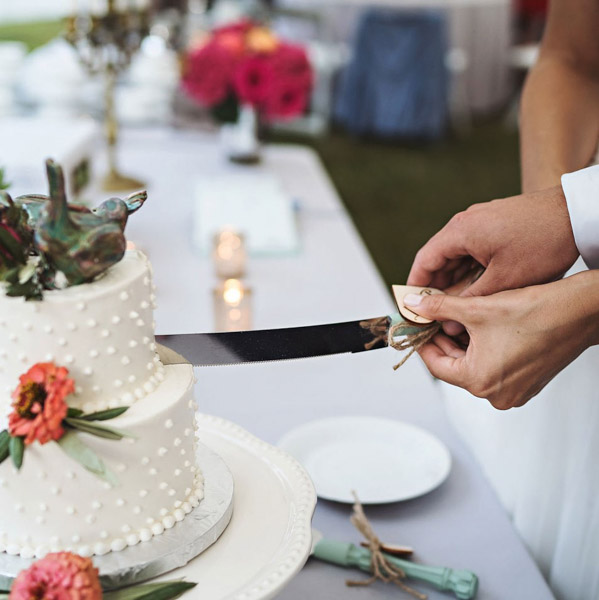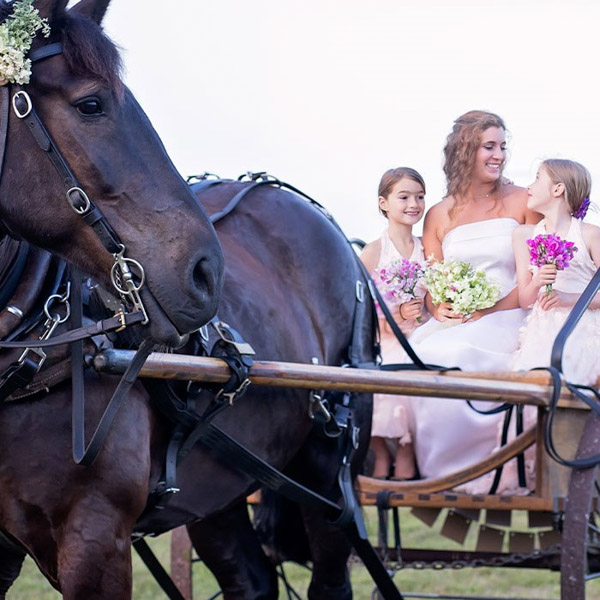 RETREATS, REUNIONS & GROUP CELEBRATIONS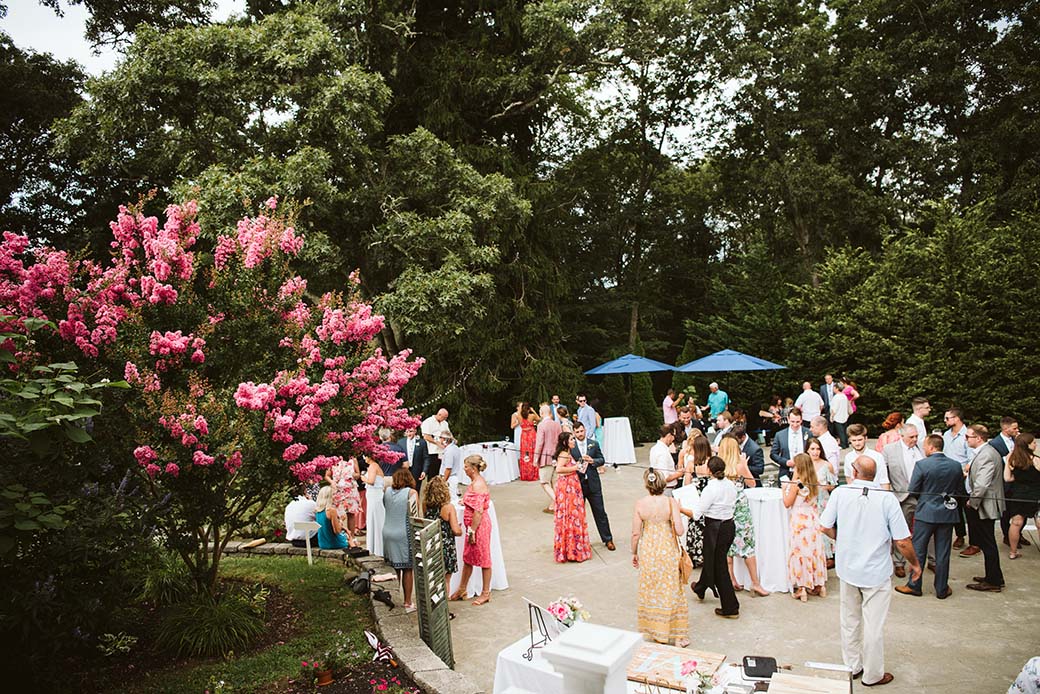 COMING TOGETHER
Yoga retreats, family reunions, girls or guys' getaways, or group celebrations – when you book the inn's 15 rooms, all three buildings, the gardens, and the grounds are all exclusively yours. Meals are prepared on-site by our talented culinary team with fresh ingredients sourced from the island when possible, and our staff is on-hand to complete your itinerary to deliver what we call "The Vineyard Experience" of activities and things to do.
INTIMATE DINING EVENTS
Our top-rated WOODS restaurant offers flexible gathering spaces for groups of all sizes. A private dining room can accommodate up to 15 people for a smaller anniversary dinner or baby shower; the entire restaurant can host larger events from baby showers to big milestone birthday celebrations, for 70 people seated or more with a buffet-style meal.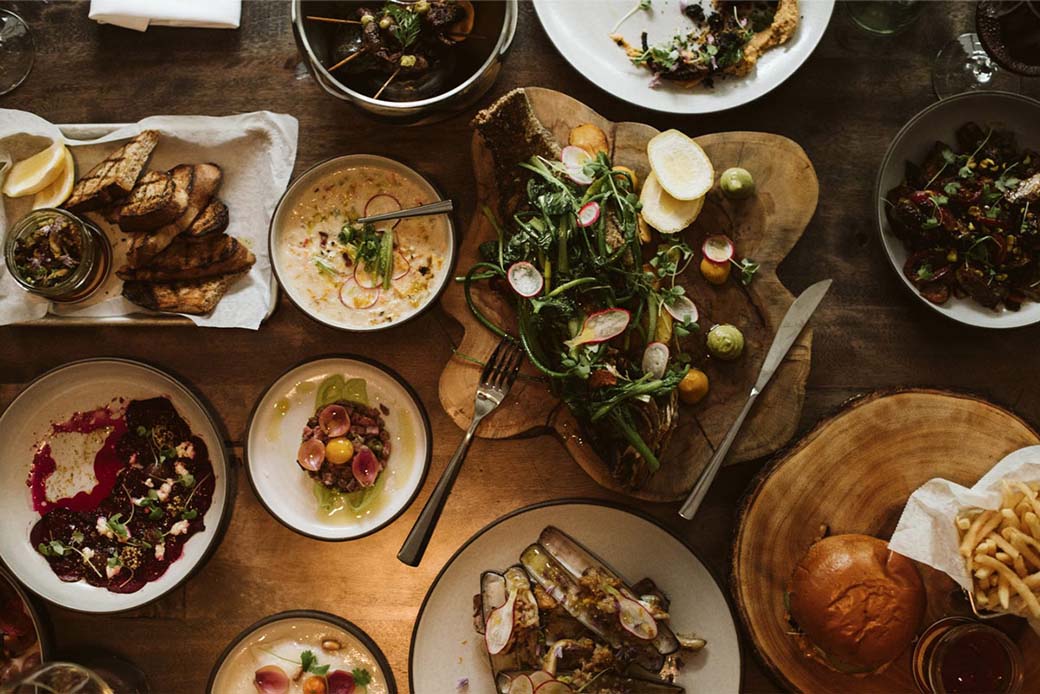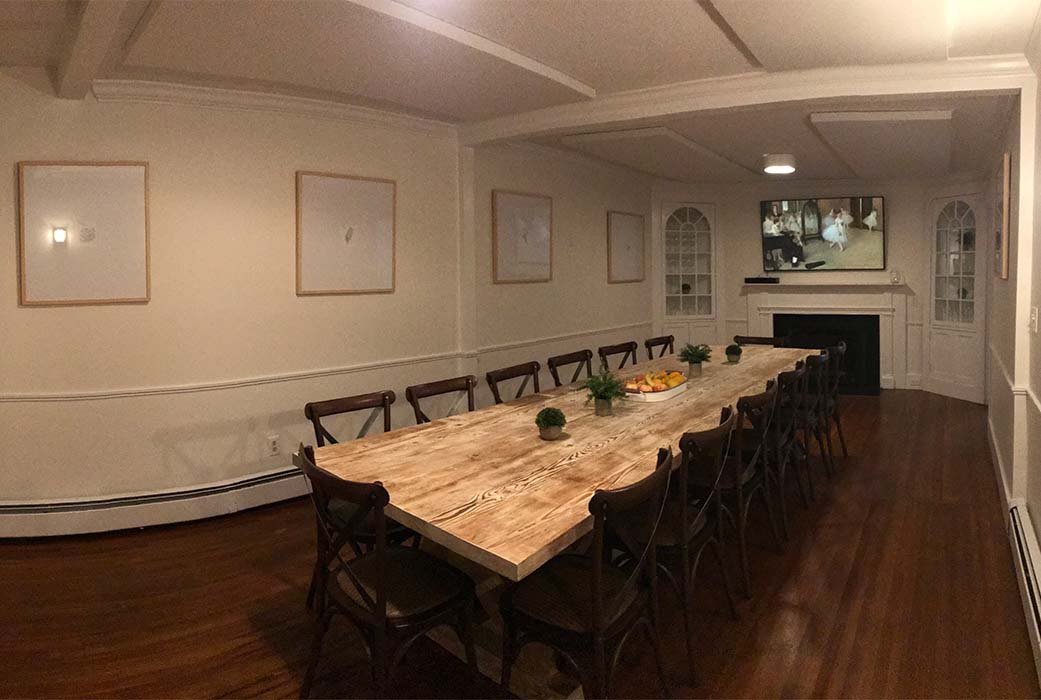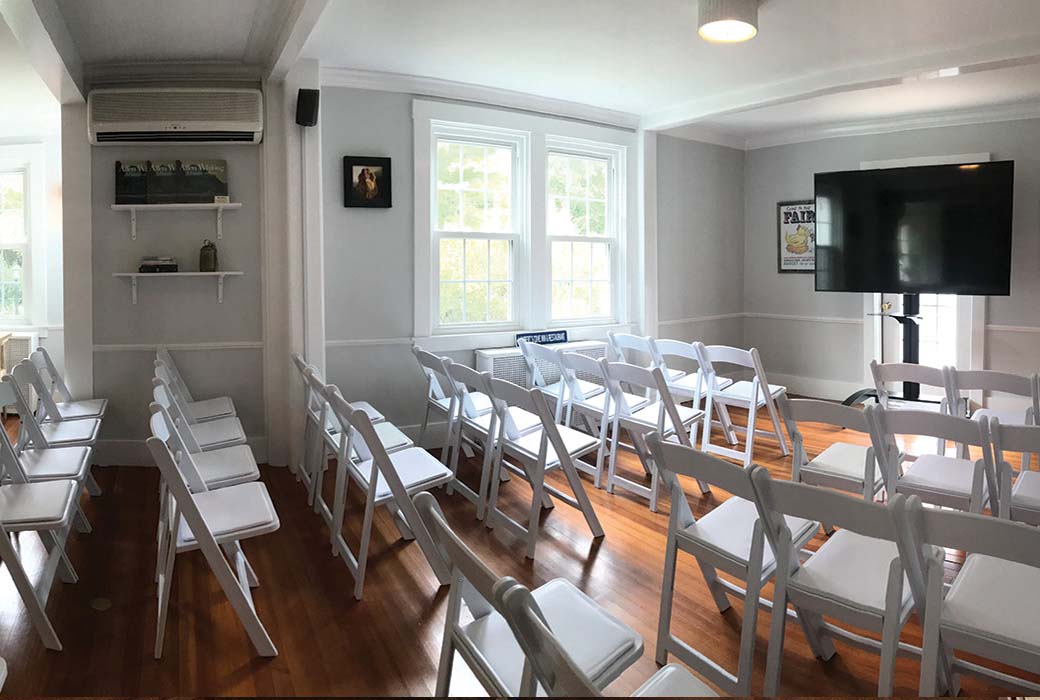 Mouse over photo to change view.
STRESS-FREE PRODUCTIVITY
Board members, team building retreats, strategy sessions, intimate conferences – when you book our 15 rooms you will enjoy exclusive use of all three buildings and the grounds. We offer a presentation room and private Board Room, healthy meals prepared by our talented culinary team, and our friendly and skilled staff will always be available to ensure you have everything you need to focus on your goals.