Woods Restaurant, Martha's Vineyard
Our restaurant offers a delightful night-out spot for couples and groups alike and features delicious dishes thoughtfully prepared with, when possible, sustainably sourced, on-island ingredients. The Menu provides a sampler as to what is served nightly, as it is subject to change.
We also have a private dining room perfect for special occasions and events. Please contact us at woods@lambertscoveinn.com for pricing and availability.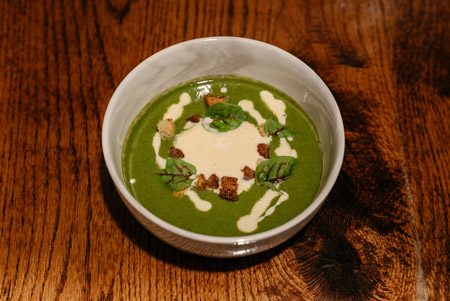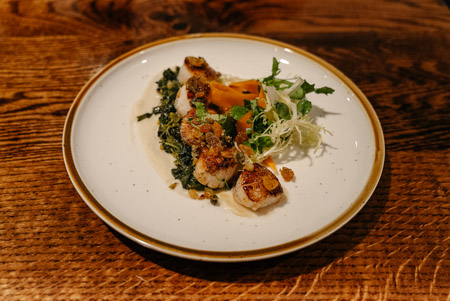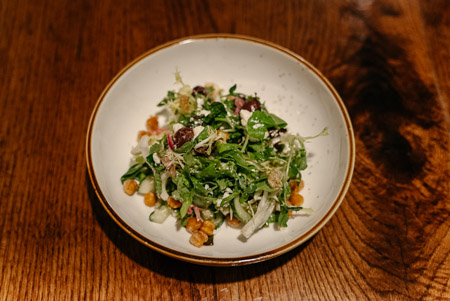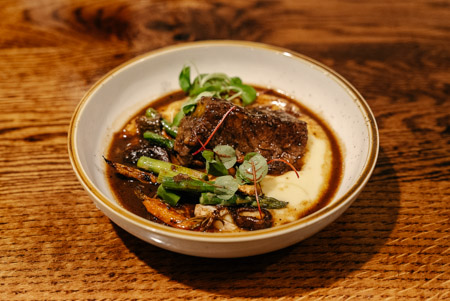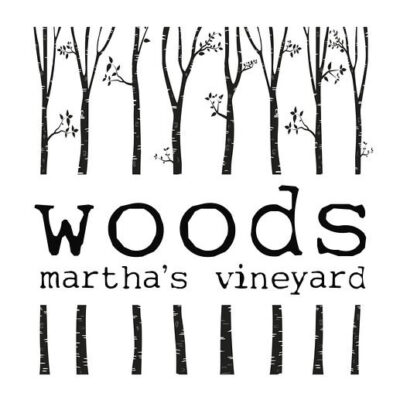 What our guests are saying …
"Woods is a hidden gem on the island of Martha's Vineyard. Tucked away deep in the woods of pastoral West Tisbury at the end of a long, windy road, Woods offers one of the most unique and whimsical dining experiences on the island. The menu reinvents and redefines classical New England dishes. A comprehensive wine and beer list is also offered." ~ Open Table
"This chef has his own style and creates a truly special and unforgettable dining experience. I enjoy the nice atmosphere and the dishes are a great conversation starter with other diners nearby. I always leave feeling satisfied that I ate a fresh, healthy, interesting dinner." ~ Google
"This was without a doubt one of the best meals I've had in my life. The staff was friendly and accommodating and the atmosphere was fantastic. Our server was very personable and the dishes were spaced out to give you a chance to enjoy each course. Would highly recommend … I would give this place a million stars." ~ Connor Toomey