Woods Restaurant, Martha's Vineyard
Menus, Hours & Reservations
Dinner at the Lambert's Cove Inn—the Flavors of the Season
Woods features the creative cuisine of award-winning Chef Galen Sampson who sources regionally and locally as much as possible. Always on the lookout for the best and freshest ingredients, Sampson—who was trained by European chefs and spent his formative culinary years apprenticing in the Southwest—combines the classic techniques of Europe with bold American flavors. His dishes reflect a generous spirit along with a deep respect for farmers, anglers, and producers. Sampson, who has farmed himself, creates revelatory culinary combinations that allow simple ingredients to sing in new ways. His food surprises and satisfies.
Whether you are dining alone, as a couple, or as a larger party with friends or family, enjoy the sophisticated, yet down-to-earth, cuisine and warm service at Woods in coordination with wines from our sommelier-curated list.
Woods offers a Spring Bistro Menu and a Summer Prix Fixe Menu – a celebration of the robust offerings of the Vineyard.
Please note that the menu below features samples of what is served nightly, as the menu changes with local product availability.
Dinner reservation required for peak season of July and August.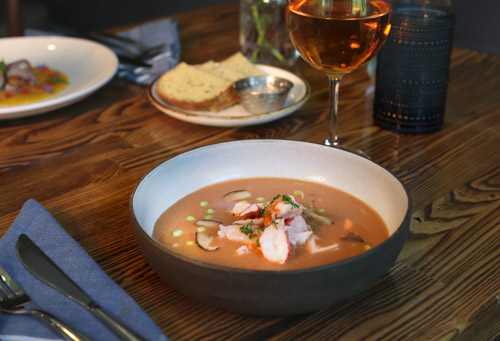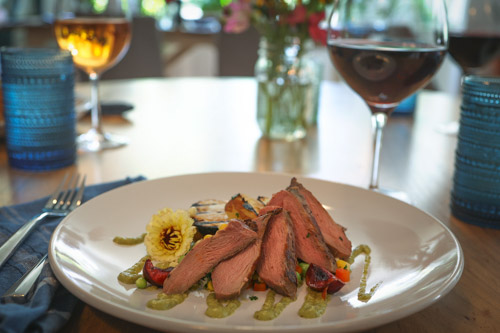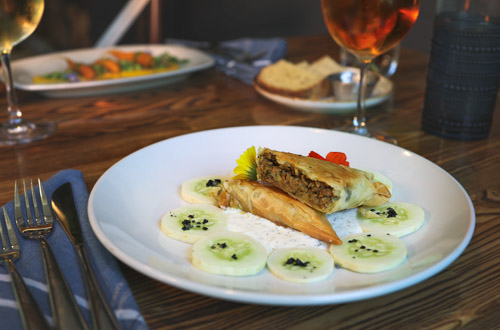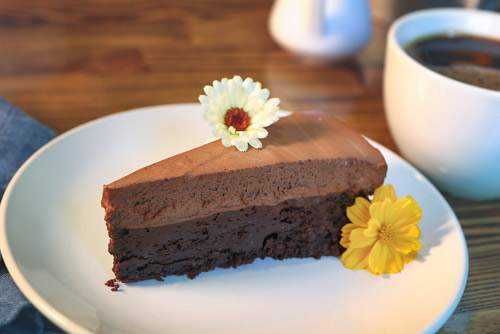 WOODS RESTAURANT
Lambert's Cove Inn
90 Manaquayak Road
West Tisbury, MA 02568
Restaurant Days / Hours
Spring Hours (beginning April 1st):
Friday & Saturday, 5-9 pm
Summer Hours (beginning June 1st):
Tuesday through Saturday, 5-9 pm
Reservations strongly recommended.
Due to Town of West Tisbury regulations,
Woods is no longer able to offer outdoor dining.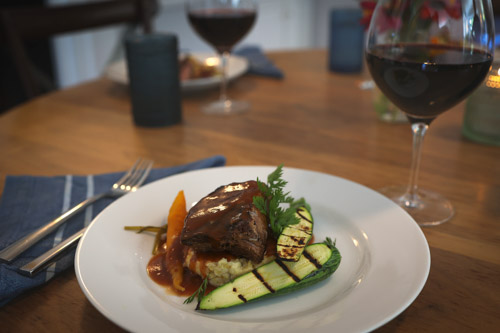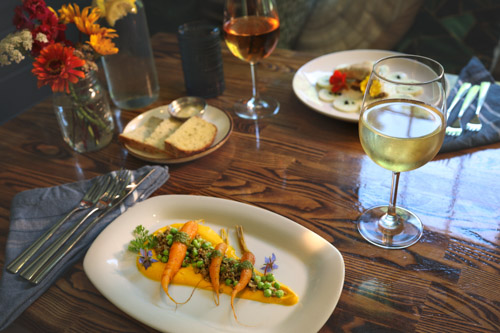 Chilmark Farms' Carrot Party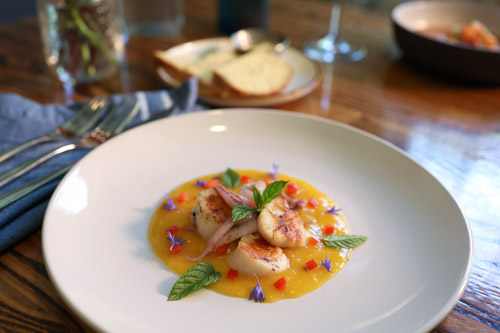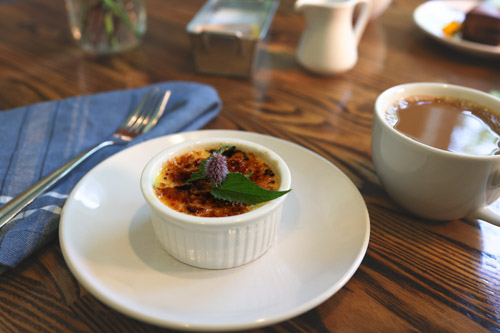 Orange-Basil Crème Brulee
What our guests are saying …
"Woods is a hidden gem on the island of Martha's Vineyard. Tucked away deep in the woods of pastoral West Tisbury at the end of a long, windy road, Woods offers one of the most unique and whimsical dining experiences on the island. The menu reinvents and redefines classical New England dishes. A comprehensive wine and beer list is also offered." ~ Open Table
"This chef has his own style and creates a truly special and unforgettable dining experience. I enjoy the nice atmosphere and the dishes are a great conversation starter with other diners nearby. I always leave feeling satisfied that I ate a fresh, healthy, interesting dinner." ~ Google
"This was without a doubt one of the best meals I've had in my life. The staff was friendly and accommodating and the atmosphere was fantastic. Our server was very personable and the dishes were spaced out to give you a chance to enjoy each course. Would highly recommend … I would give this place a million stars." ~ Connor Toomey