Following a restful night's sleep, wake up to a delicious homemade breakfast that can be enjoyed in the main dining room, on the deck overlooking the pool and alpaca farm, in one of the cozy nooks in the inn, or in your well-appointed guest room.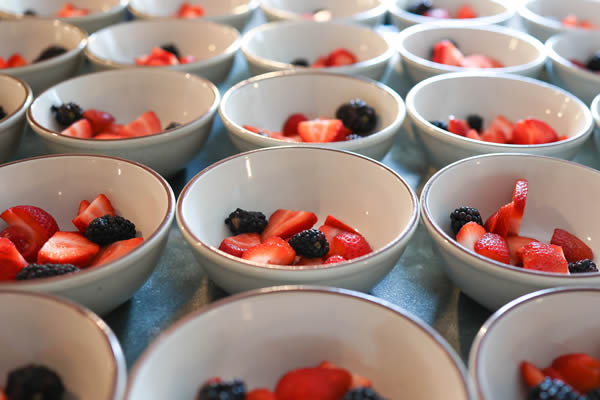 GOOD MORNING MARTHA'S VINEYARD!
Included in your stay, our complimentary breakfasts include:
Freshly-Brewed Caffeinated and Decaffeinated Coffee
Wide Variety of Hot Teas
Citrus-Infused Ice-Cold Water
Orange Juice and Homemade Lemonade
Locally Sourced Ingredients from the West Tisbury Farmers Market and other Vineyard Farms
**We will happily accommodate any dietary restrictions with advance notice.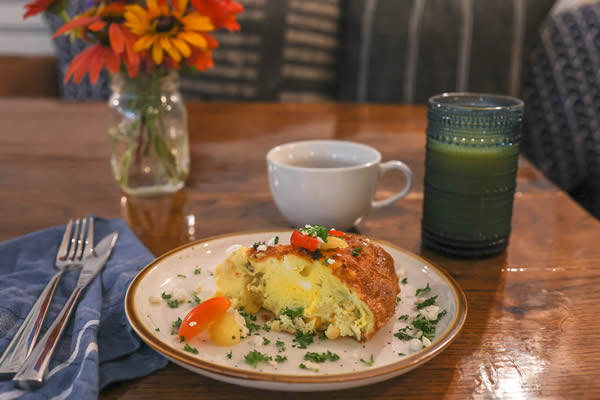 MAIN ENTREES
Our daily main entrée offerings alternate between sweet and savory.
Some things you might see on our sweet days:
Freshly Baked Scones, Snacking Cakes and Muffins
Chocolate Chip and Fruit Waffles with Maple Syrup
Hot Oatmeal with Raisins and Brown Sugar
Greek Yogurt with Fruit and Granola
Island Made Artisan Toast with Strawberry Preserves and Butter
Sliced Seasonal Fruit
Savory options may include:
Maple Pork Breakfast Sausage or Applewood Smoked Bacon
Rotating Variety of Frittatas Using Seasonally Grown Vegetables
Home Fries or Hash Browns
Scrambled Eggs
**Garnished with Herbs from Our Gardens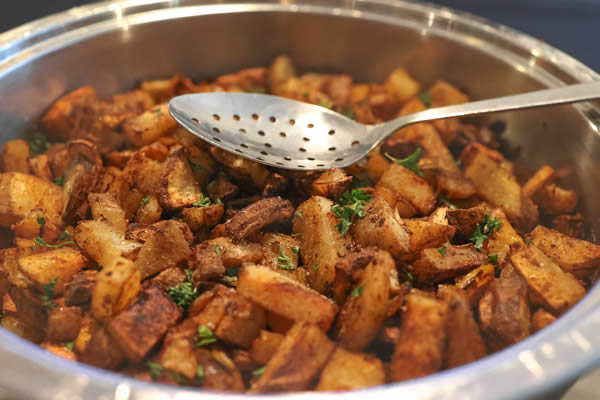 SPECIALS
Breakfast Burritos
Bacon, Egg and Cheese Breakfast Biscuit's
Buttermilk Pancakes with Maple Syrup
What our guests are saying …
"Most lovely and magical place! Just returned from the most fantastic and stunning long weekend at Lambert's Cove Inn! I am a picky New Yorker and have nothing but extremely positive feedback for this lovely inn and our experience there. The Innkeepers, Bridget and Galen, went above and beyond to ensure we had a great trip. Our room was clean, charming and had everything we needed. The breakfast was delicious and I loved that they had Oat Milk with the coffee. The private beach passes at Lambert's Cove Beach were amazing- it's a stunning private beach- and we really appreciated the Inn's rides both to and from the beach. We also appreciated that they had plenty of beach chairs and umbrellas for us to borrow for the beach. Lastly, the flowers all over the hotel- inside and outside- are truly spectacular. They really enhanced the experience and made this feel so magical. Lambert's Cove Inn is such a lovely place. I cannot wait to go back!" ~ TripAdvisor, July 2022