Lambert's Cove Inn & Resort features 15 guest rooms located in the stylish farmhouse, restored stable, and re-imagined barn from the 1800s. The rooms are individually decorated and offer modern amenities that compliment the traditional Martha's Vineyard vibe. Select a room with a King or Queen bed, patio, porch or deck … farm or garden views are also available. Please note that some rooms offer a Queen-Sofa-Bed in addition to the King or Queen bed, thus sleeps 4.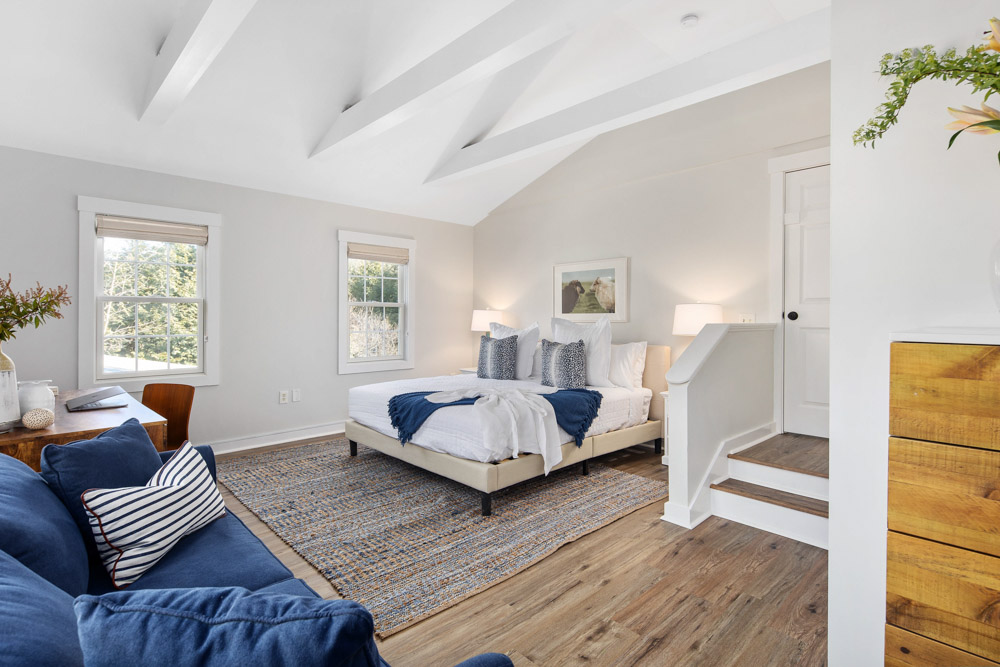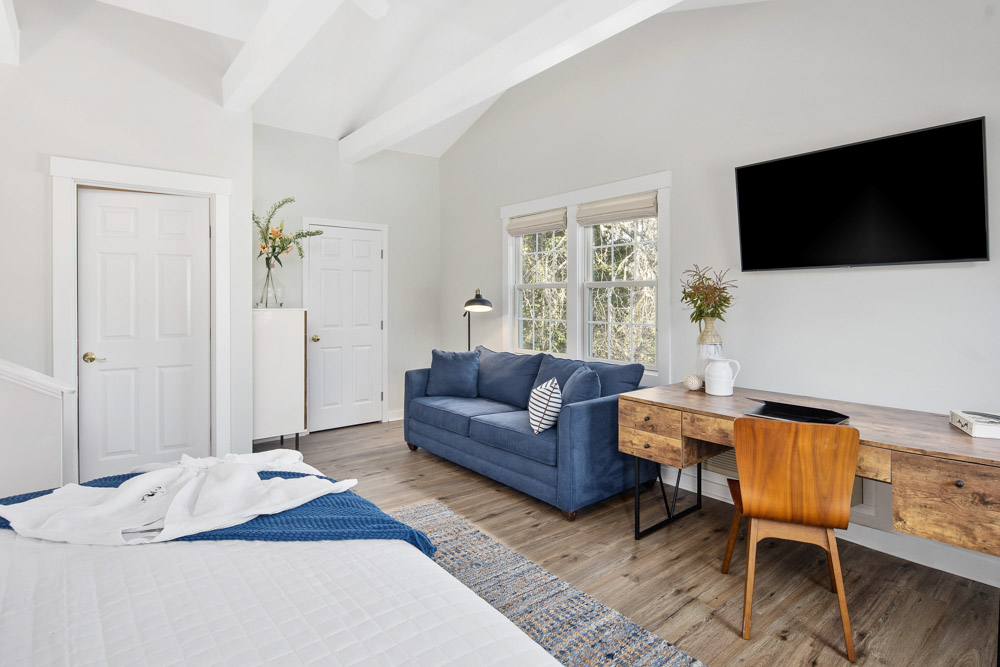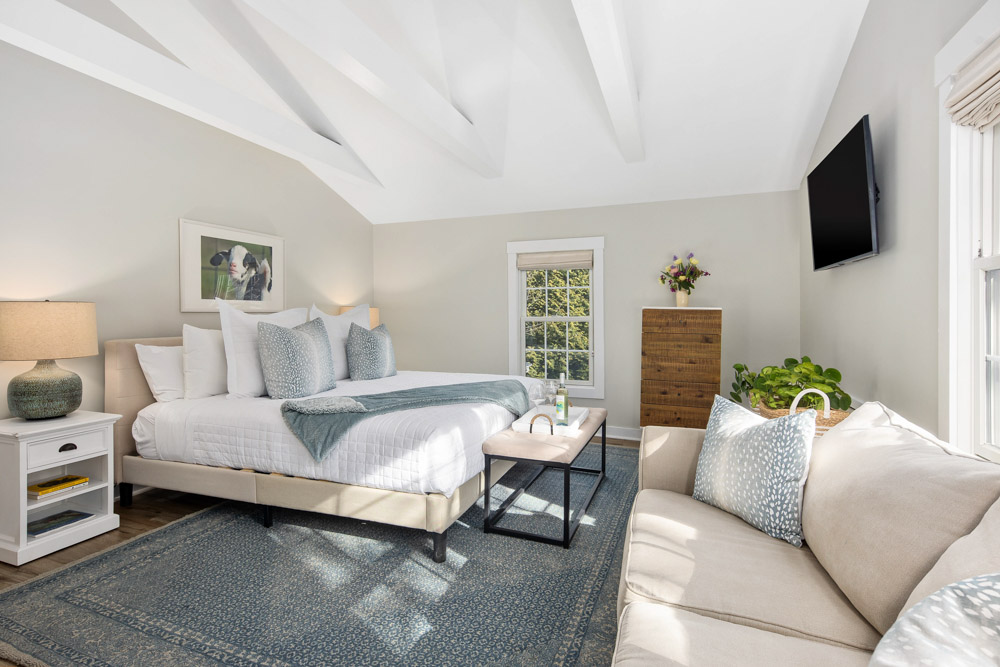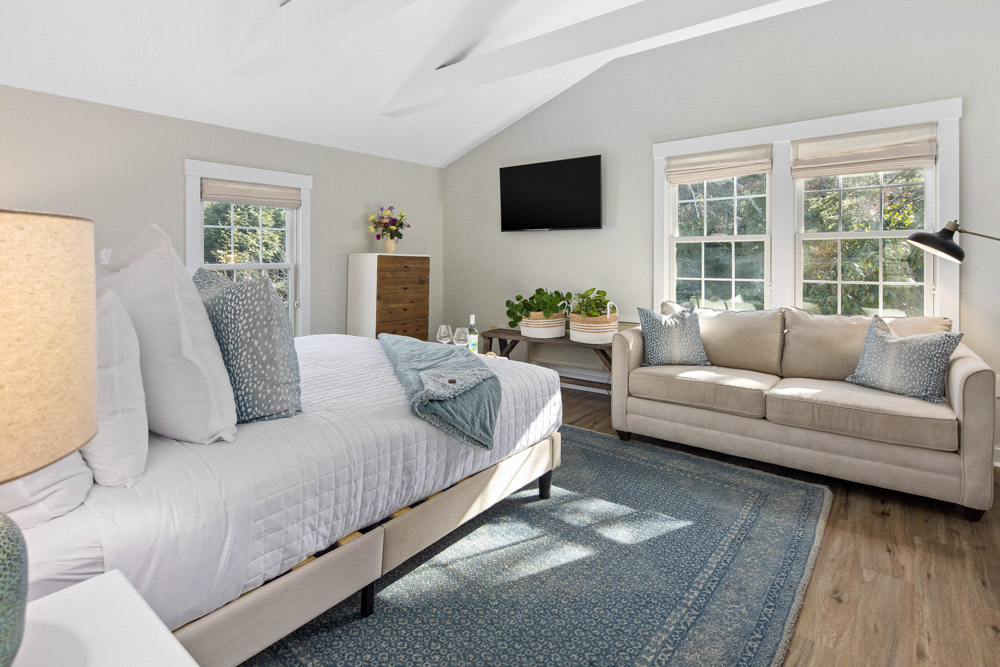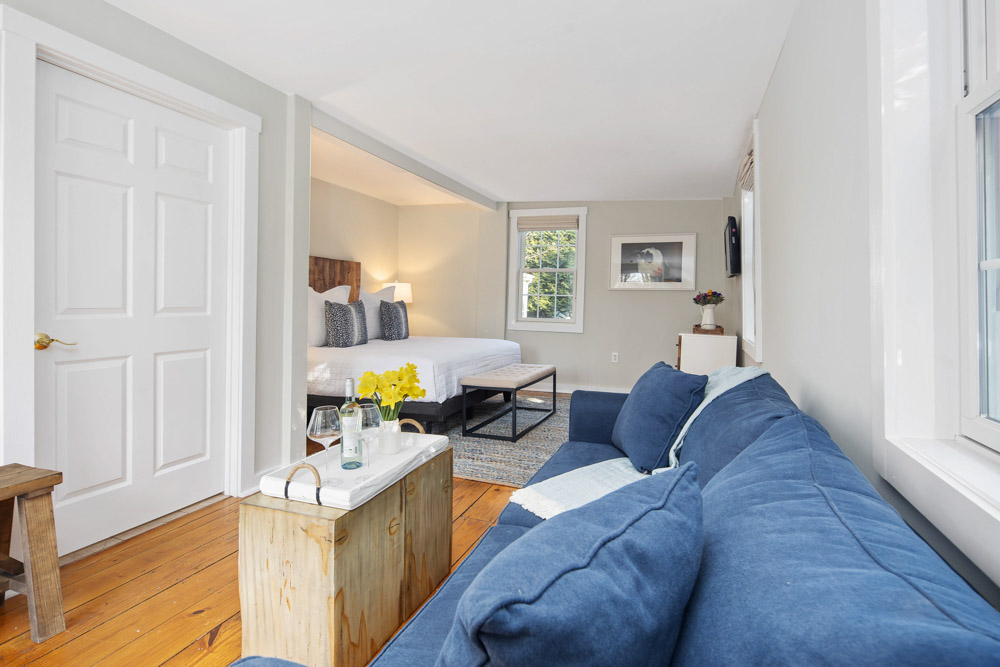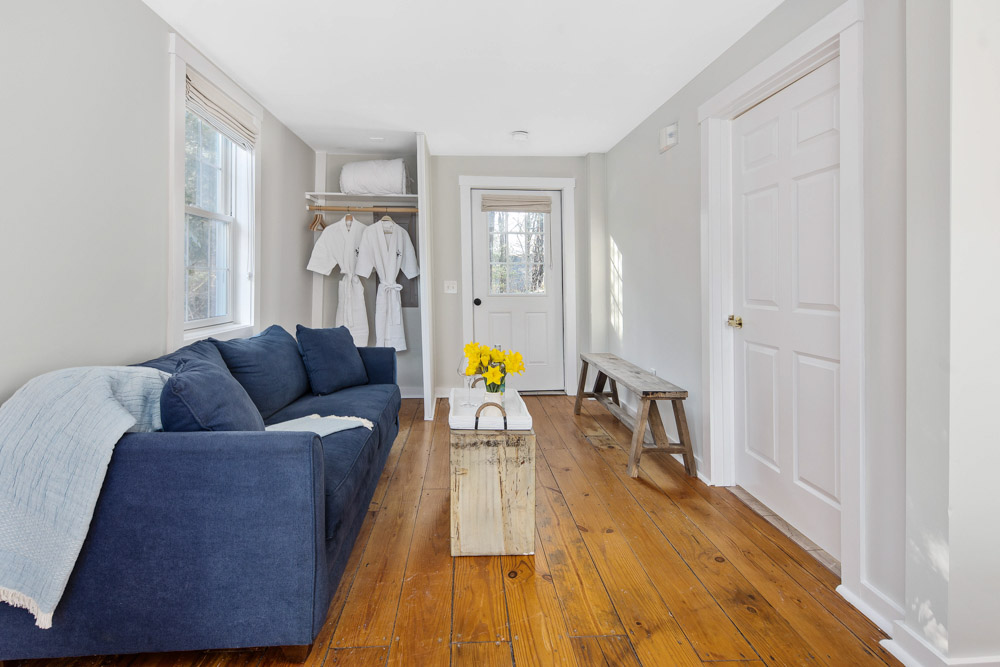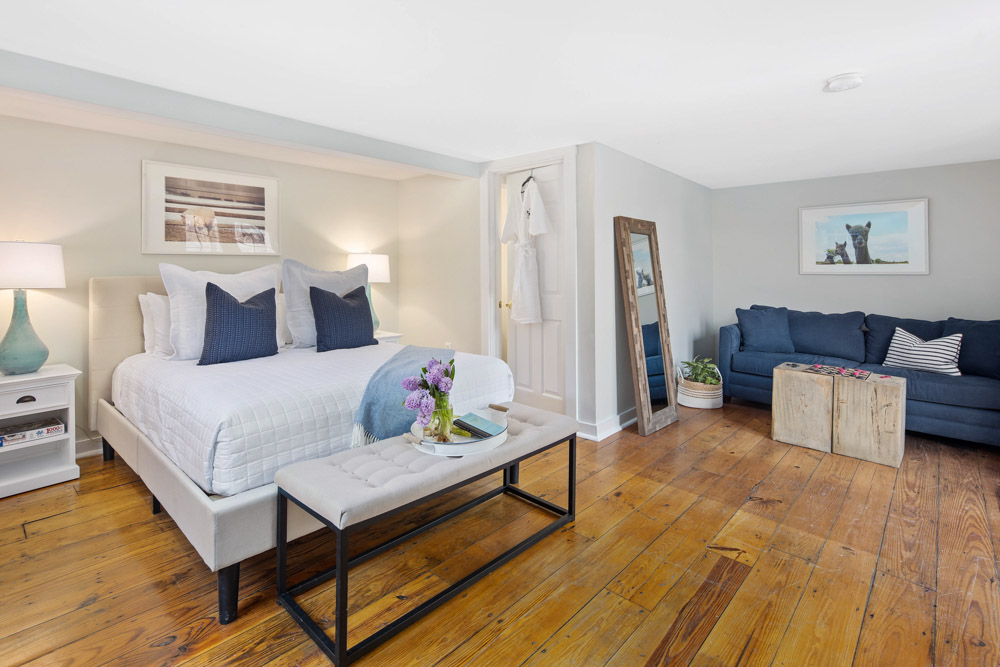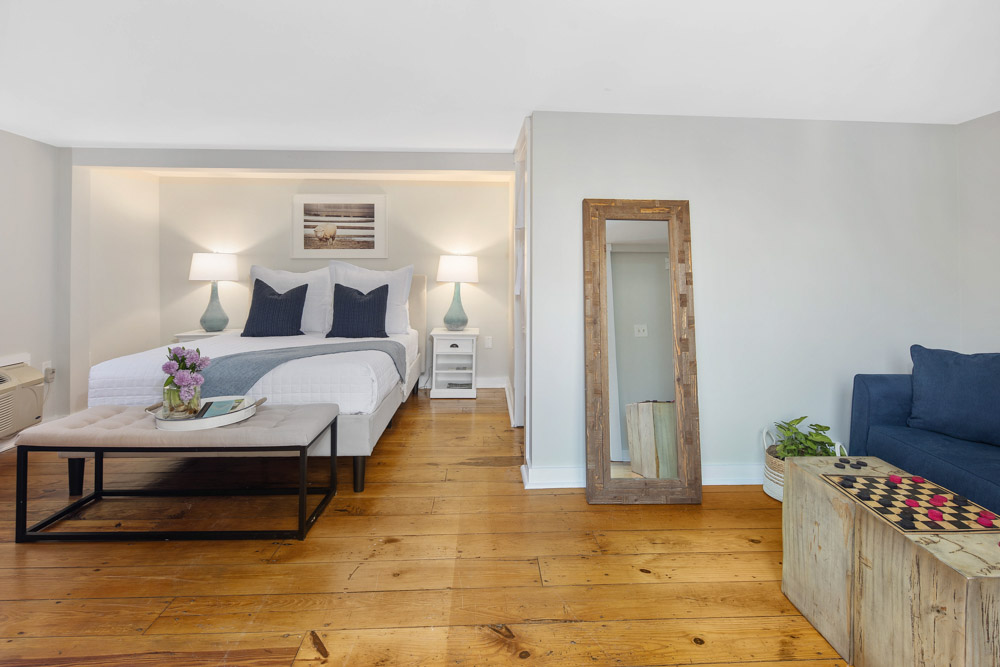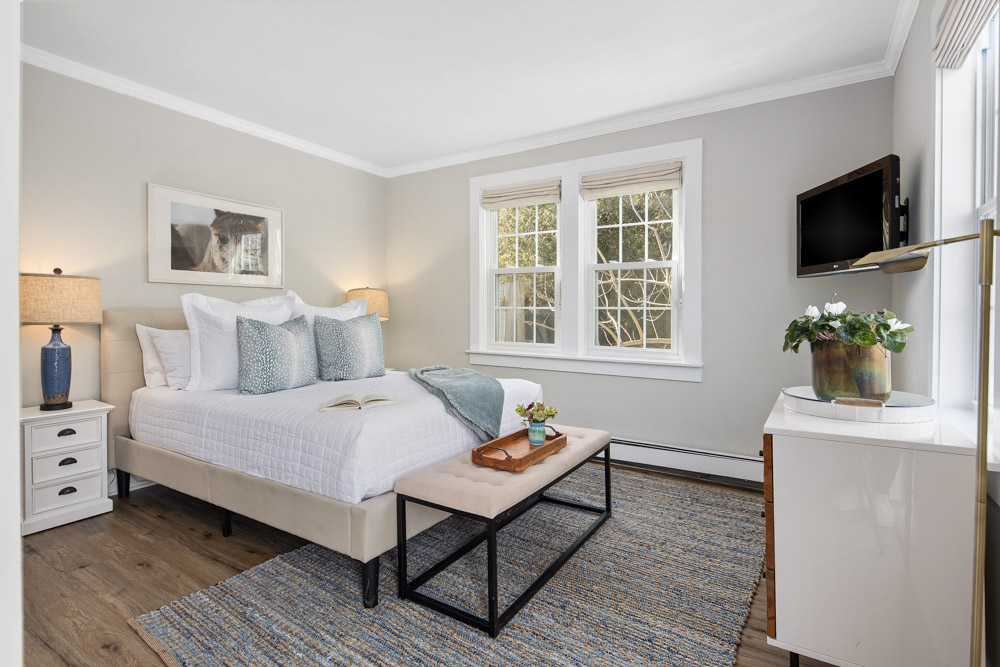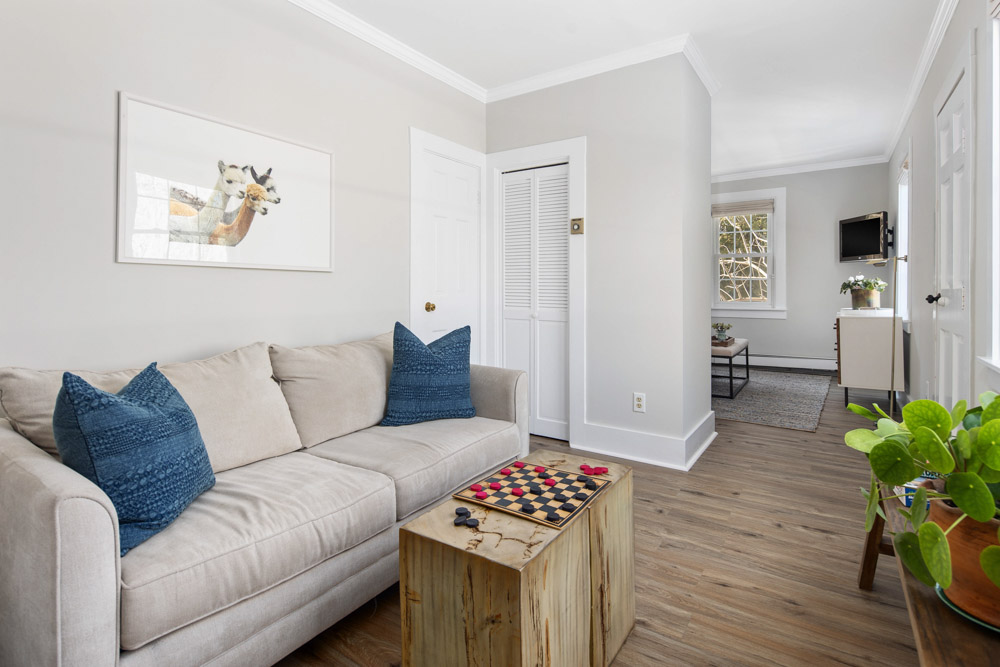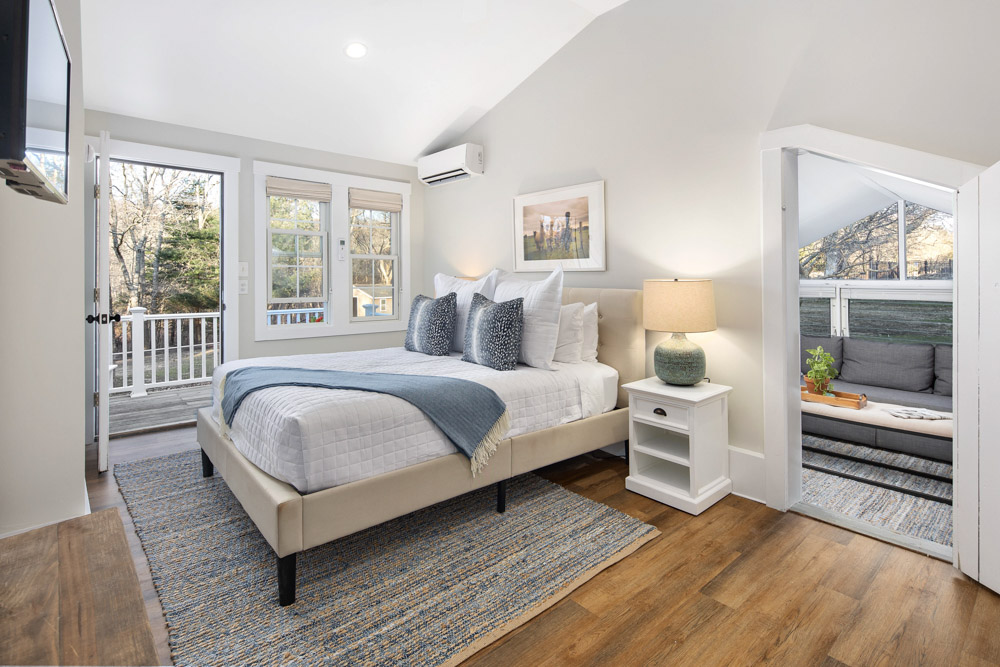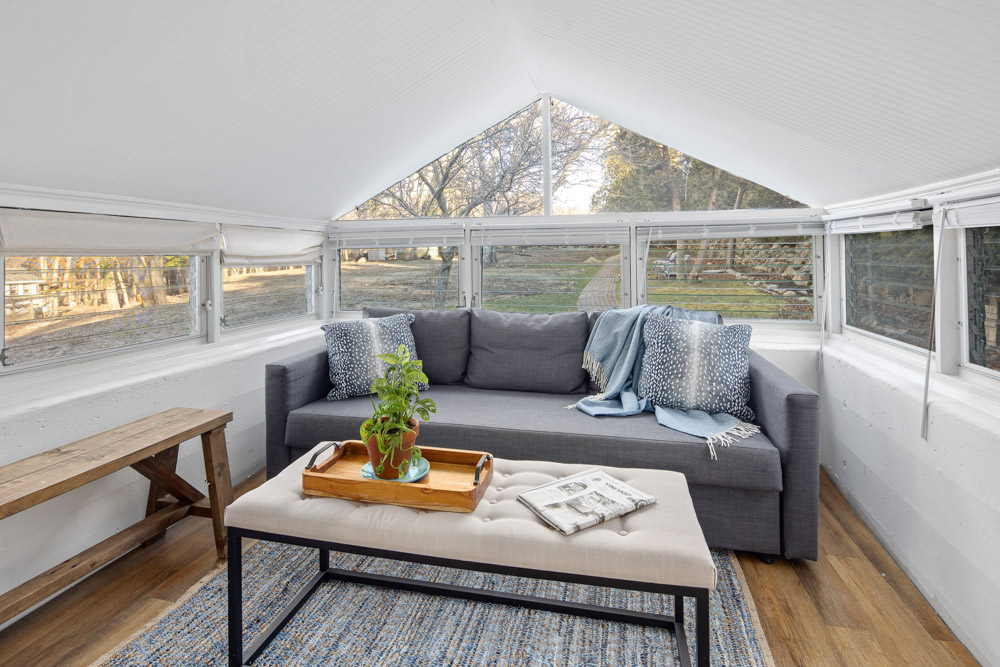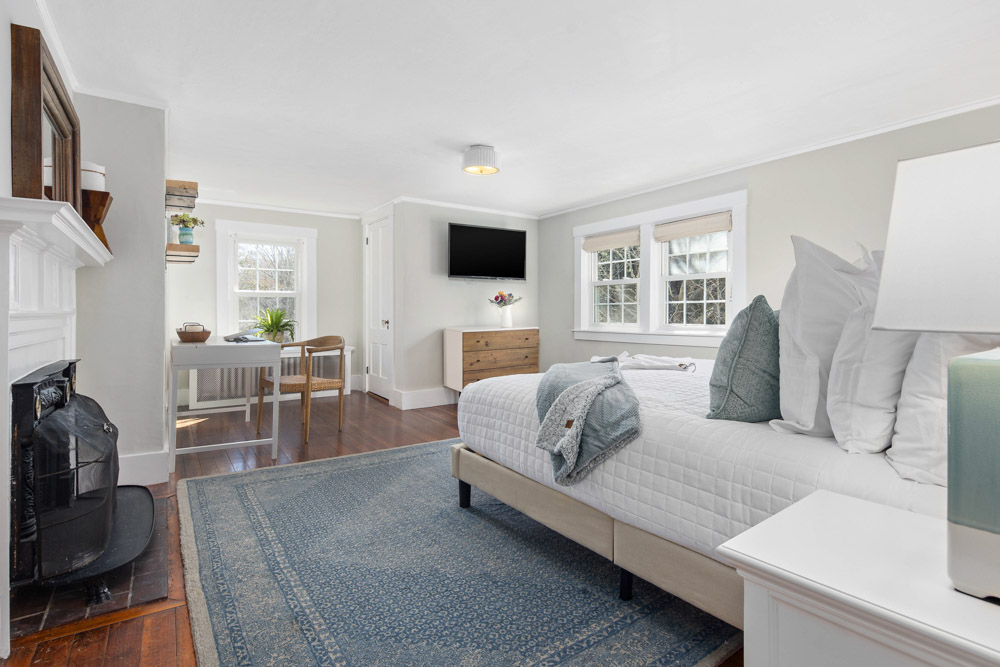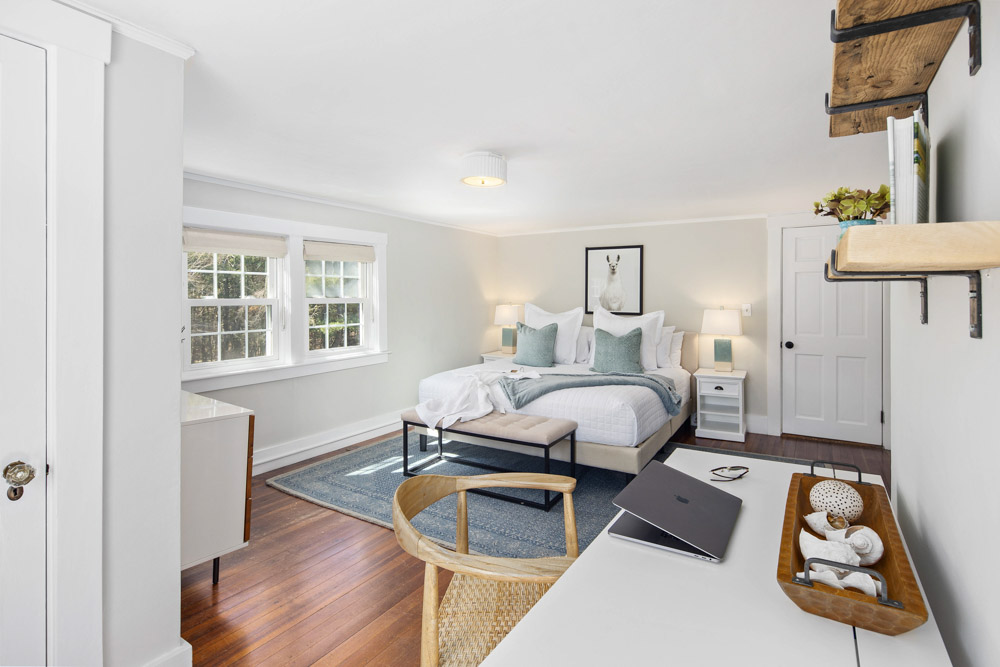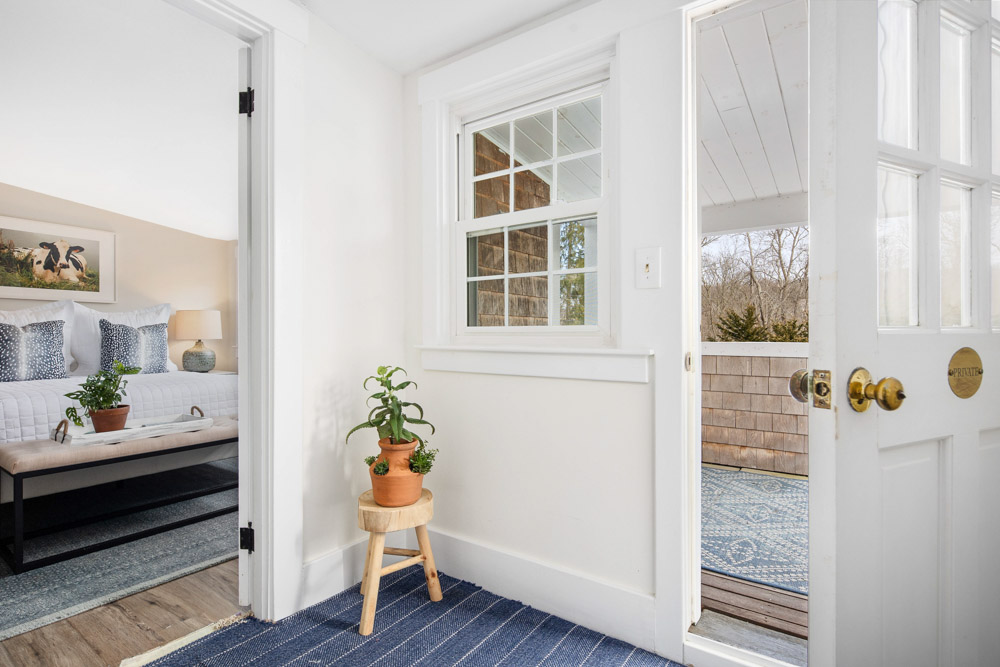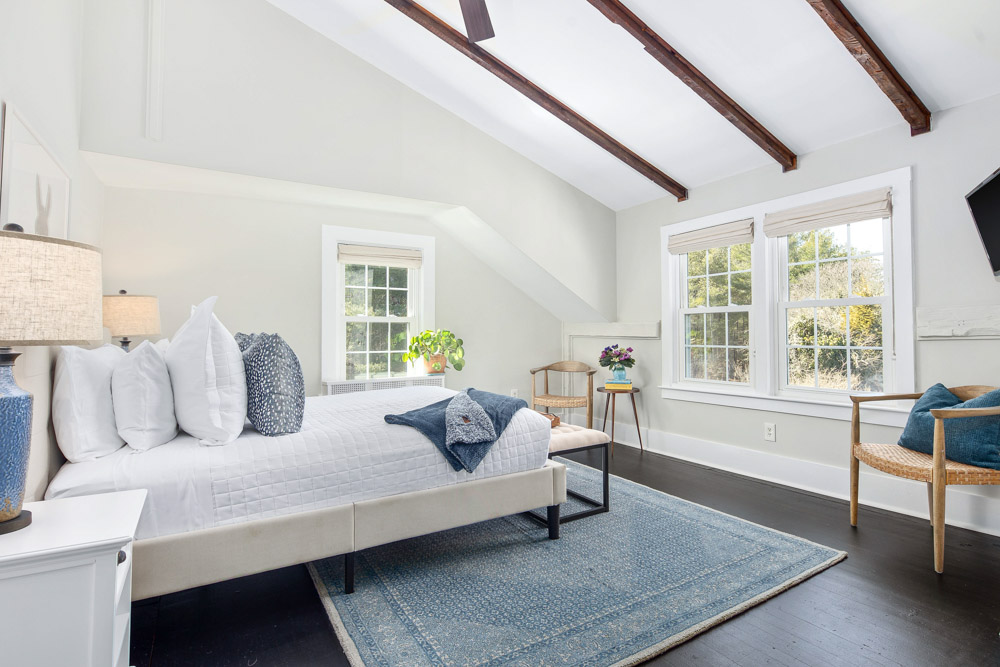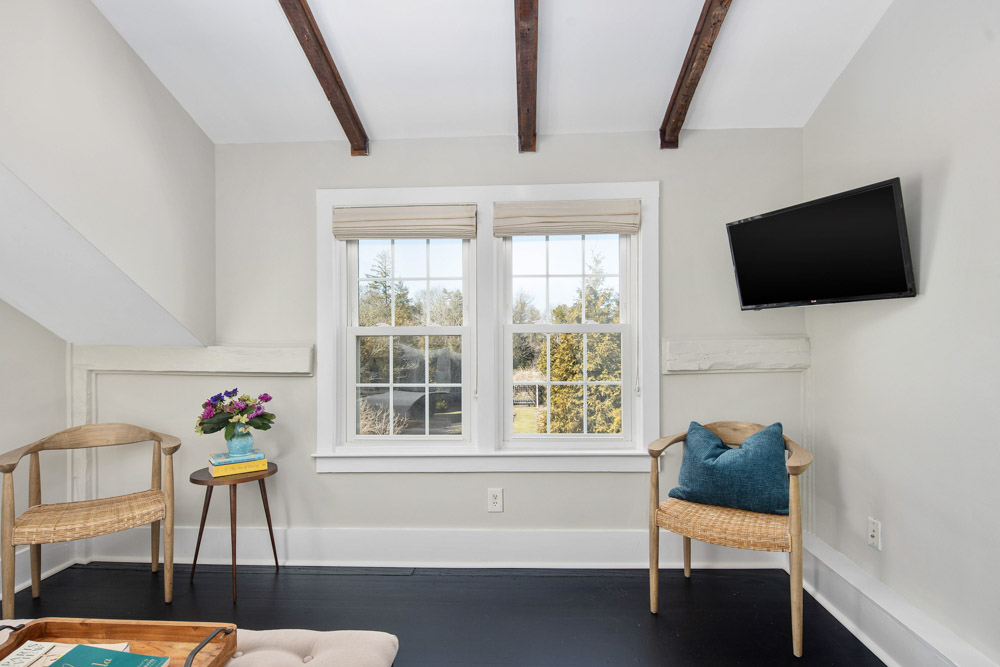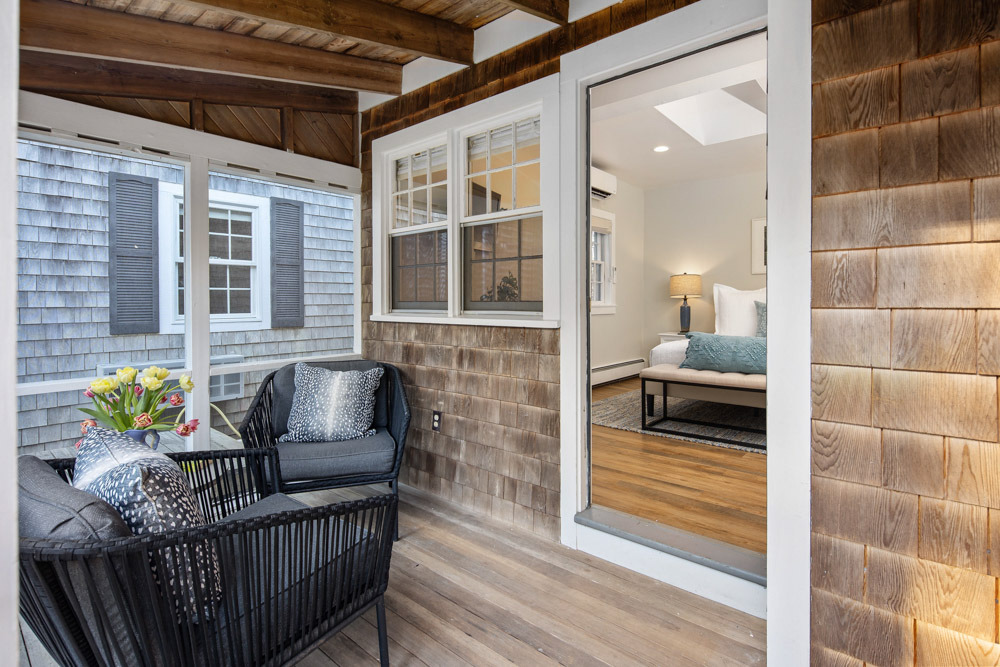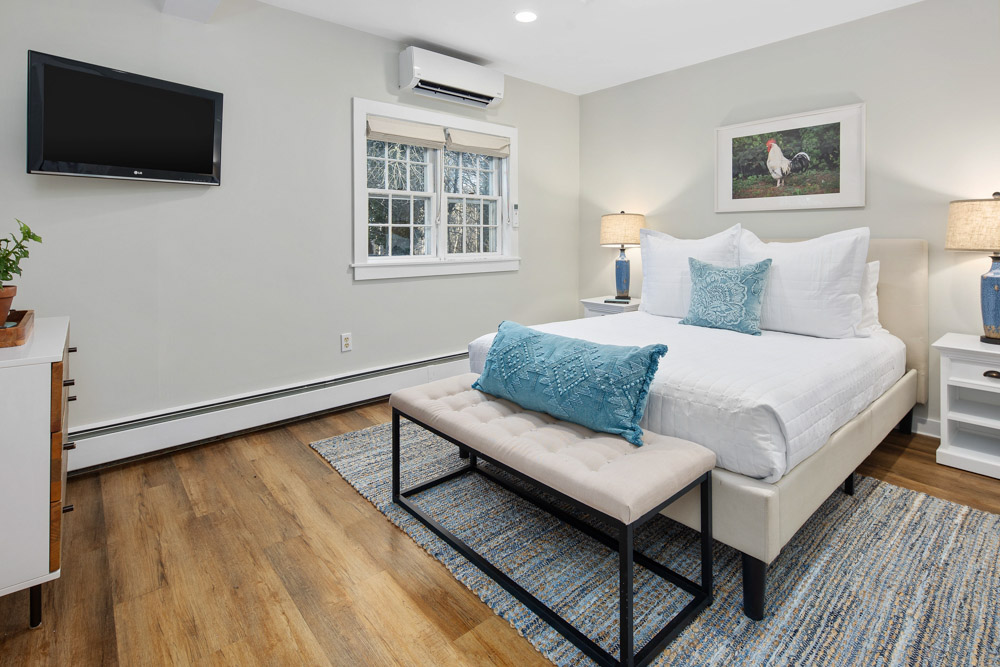 NORTH TABOR FARM
Queen Bed ~ First Floor ~ Sleeps 2
Exact rate by date. | More photos. | Virtual tour.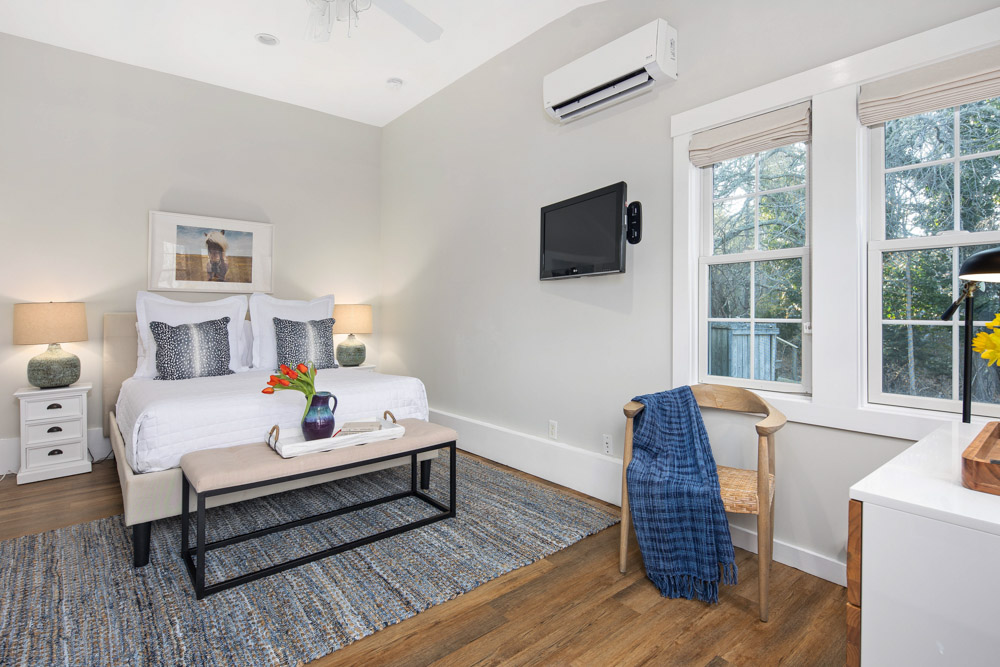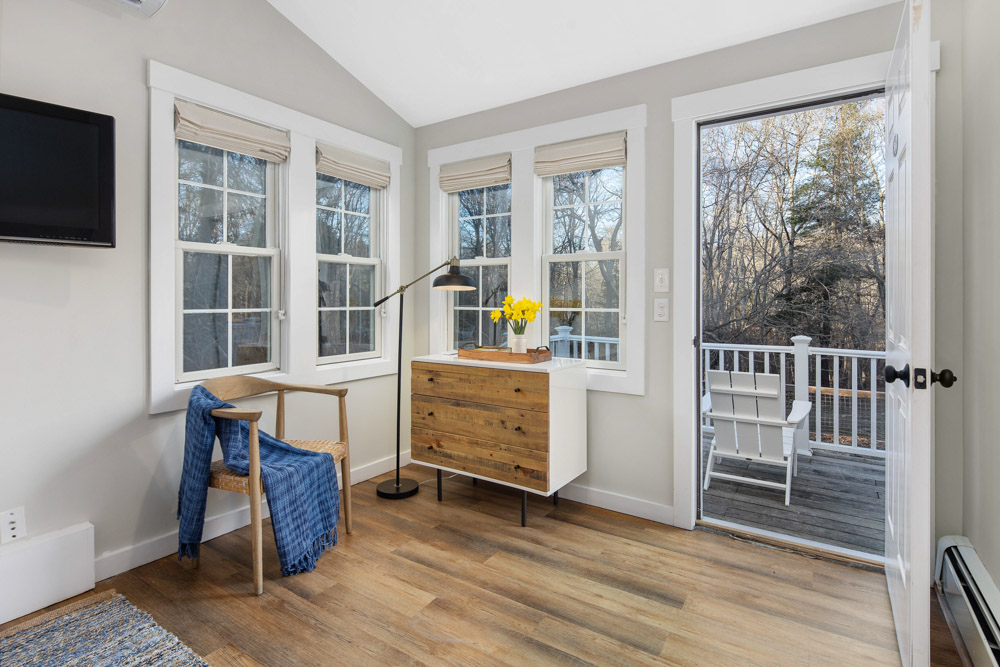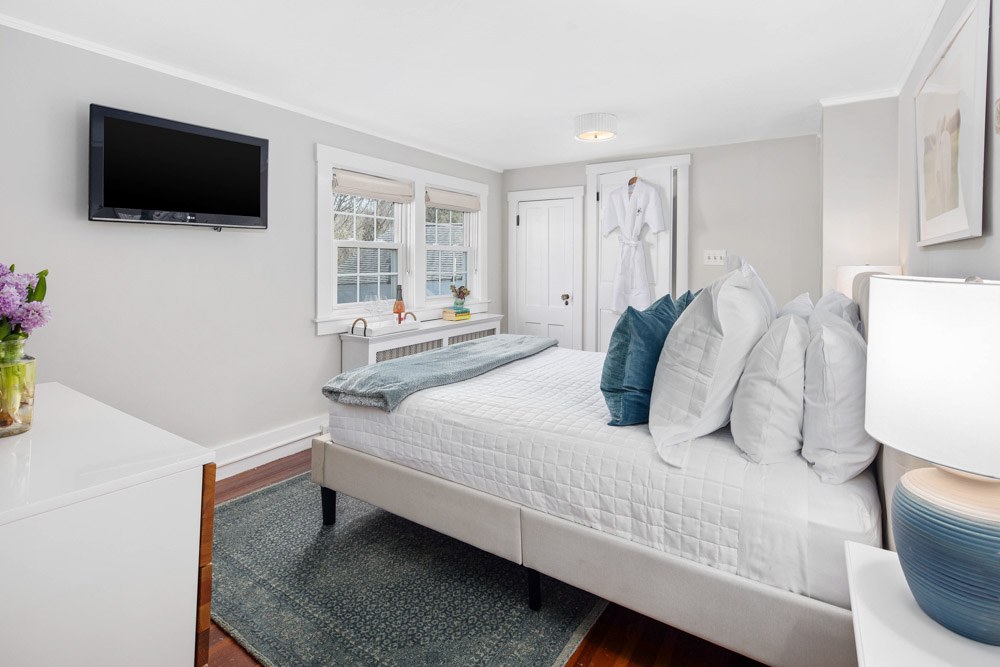 LAMBERT'S COVE INN & RESORT POLICIES
Payment – A valid credit card will guarantee your reservation at the time of your booking; full payment will be automatically processed to that credit card 30 days (or less) prior to your scheduled arrival.
Cancellation – Reservations canceled 31 days or more prior to scheduled arrival are free of any fees. Reservations canceled within 30 days or less of scheduled arrival are non-refundable. However, a credit in the amount of your payment will be provided for a future off-season stay (November through May).
Arrival/Departure – Regularly scheduled check-in time is between 4:00 P.M. and 7:00 P.M. If your travel plans permit, and you'd like to arrive a little earlier, please contact us directly to see if we can accommodate you. Checkout time is 11:00 A.M.
Additional Persons – Most of our guest rooms are limited to a maximum occupancy of two (2) total people of any age, including children. (Our rooms do not accommodate cribs, pack 'n plays, or roll-away beds.) We have some rooms that can accommodate up to four (4) people each and extra guests beyond 2 will be charged a fee of $50 per person per night (including children).
Tobacco Use – The guest rooms, common areas, decks, and balconies – both public and private, as well as the grounds of our Inn, are smoke-free areas.
Alcohol Policy – Whether or not we sell alcohol on the premises, guests must be 21 years of age or older to consume alcohol. As our common spaces are used by all guests, we ask everyone to drink responsibly and be considerate of others around them.
Daily Housekeeping – Upon request.
PET POLICIES
Our two Queen w/ Screened Porch rooms are dog-friendly and offer private exterior entrances. If you are traveling with your canine friend (or emotional support animal), who is under 70 lbs., please be sure to let us know when making your reservation. There is a pet fee of $75 per dog per night with a limit of 2 dogs. Dogs must never be left in a guest room unattended.
Please be aware that dogs are the only pets allowed and are permitted only on our porches and exterior common areas of the hotel, and only while on leash. While we love our pets, not all our guests feel the same way. For this reason, pets are never permitted in interior public spaces (unless they are a registered Service Animal).
As a condition of reserving a room at our hotel, you agree to pay a $250.00 fee if any pets are found in rooms not designated as dog-friendly, or if your animal causes stains or damage to a guest room.
NOTE: Please inform the hotel in advance of your stay if you will be traveling with a registered Service Dog or a pet to a pet-friendly room (emotional support dogs are considered pets and are required to be booked into pet friendly rooms only). Pets require an extra fee, registered Service Dogs do not.